We're about to see a lot more beige paint colours again – specifically in the kitchen. But, in order to find the perfect beige paint colour for this trending kitchen design, you'll need to understand the 5 neutral undertones of beige AND how to compare them properly.
I've been blogging for near 15 years, so you'll find a lot of posts here about beige. In fact, after a trip to High Point Market in 2018, I declared that beige was making a return. Of course, it usually takes a beat or two for colour trends to reach consumers and homeowners.
🚨 However, it's happening now!
What's the undertone?
This week I received an email from a follower who asked me for the undertone of BM HC-39 Putnam Ivory.
WHAT?
"Hooray! Let the angels sing and the doves fly," I announced to my team, "Beige is back!!"
But then I realized something. She was probably looking at a cabinet colour NOT a mid-tone beige for a wall colour. The deVOL or Jean Stoffer or "English Countryside" kitchen design is super hot right now, which is why we are dissecting mid-tone beige neutrals at the moment.
But it might just be a little too soon for painting a mid-tone beige on the walls. Darn!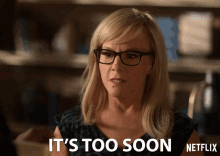 How to find the neutral undertone of beige
Regardless, on my Instagram stories, I ended up doing a little demo of how you might determine the undertone of a colour that wasn't identified in my curated list of neutrals and whites.
To identify a neutral or white color, you compare it directly to a known color that has already been identified by gradation (for whites) or undertone (for neutrals) and continue this process until the closest match is found.
I show you EXACTLY how this comparison is done in my Specify Colour with Confidence workshop.
Anyhow, here's a brief explanation.
There are 5 USEFUL neutral undertones of beige:
pink beige
orange beige
yellow beige
gold beige
green beige
How I compared Putnam Ivory to find the right undertone
To start, you'll need my Bonus Book of Colours, which is included with my Choosing Paint Colours: It's all in the Undertones ebook. I've curated a list of paint colours from both Benjamin Moore and Sherwin-Williams and identified the EXACT undertone. That means you don't have to guess.
You can use this list of colours to collect the paint chips you'll need for direct comparing. Then you can compare to ANY paint colour in any BRAND to find the undertone. But the trick is to make sure you are comparing neutrals and whites in the same value. That means the colours you are comparing are neither lighter or darker.
And when I say "direct comparing" that means placing one chip on top of another. To learn how to do this right (and better understand what I mean by value), save your seat in my two day virtual workshop.
How to stay ahead of the trends
Also, in case you were wondering where you should be to know exactly where we are in any trend cycle. It's right here. Reading this blog.

In 2016, I announced that Black was the new Grey. That was 7 years ago. It took a couple years for black to really hit so that's why I've been saying we're about halfway through black and white trend since it's already been 5 years.
The trending beige kitchen design
Mid-tone beige tones are very hot right now for kitchen cabinets along with a white marble countertop. And that's the beauty of installing a timeless marble countertop, it can be paired with almost any colour.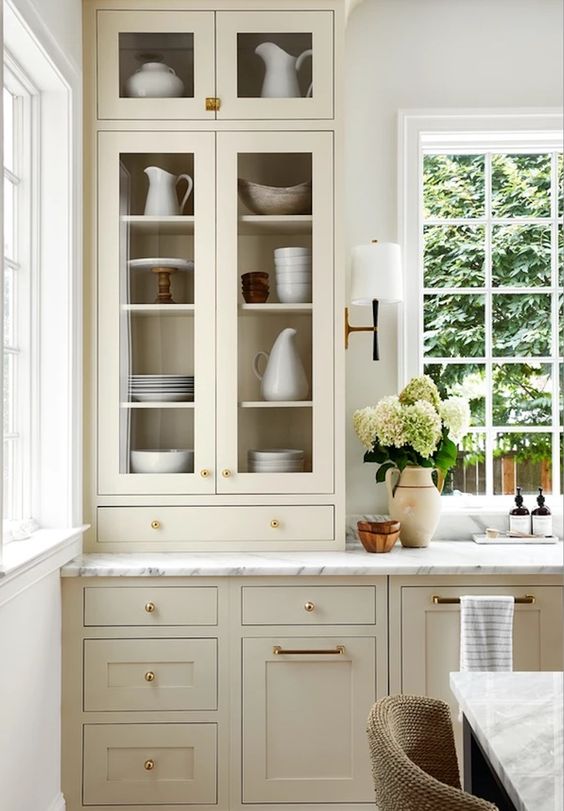 Just be careful that you still compare the marble countertop (or marble look quartz countertop) to the neutral colour wheel so you end up with the correct neutral on your cabinets.
For example, if you have blue grey Carrara countertops, any beige will work on your cabinets but I would still avoid taupe or green grey undertones.
Basically a marble countertop in almost any shade (real or quartz) will work with most COLOURS, but if you are choosing a quartz marble look countertop in a taupe (which many of them are) or green grey, for example, be careful which beige you choose so that you don't end up with a look that says, "We tried to match it but we failed", just like the existing, inherited countertops in my kitchen.
Moving beyond all-white kitchens
It makes sense that beige is trending again in kitchens.
Warmth is what everyone wants as the black and white trend begins to wind down. But it's still early. Beige is appearing in the work of leading creatives (who, like me have seen WAY too much of the black and white trend), and it's beginning to click with the population.
So I'm anticipating more questions about identifying the undertones of beige. And that means more questions about earth tones like the muted mustard yellow in the deVOL or English Countryside kitchen at the top of this post.
One of the most important fundamentals in the Killam Colour System is by understanding undertones and COMPARING. This can be difficult to grasp without the knowledge of all 9 neutral undertones and the 3 BEST ways to describe colour.
Because the beige trend is fast moving and a bit tricky to get right, I highly recommend that you consider signing up for Specify Colour with Confidence. It's no longer enough to just paint everything white (well it never really was, but you'll learn why in the two days you'll spend live with me).
Can't wait to see you there!
Related posts:
What You Should Know About Beige
Contrast and Comparison; There's only One Place to Really Get it
What Everyone Should Know about Pink Beige