While quartz has largely taken over, granite had a very loooong moment. So many of us have inherited granite countertops we would not choose. Today I'm sharing a roundup of my best advice for making your granite countertops look less dated and more classic and timeless. If you're tackling a kitchen refresh, you're sure to find the best strategy here.
Granite has been a weighty topic on my blog. I do not recommend granite to my eDesign clients.
Why?
Because natural stone is not predictable in colour. What it looks like in the context of whatever surrounds it in the yard is guaranteed to be very different from the way it looks in your new kitchen. (see more in Why Choosing Granite is So Hard).
And because of variation from slab to slab, and the inconvenience of its heft, it's nearly impossible to test it properly. And proper testing is critical to seeing the neutral undertone and how it relates to your other finishes.
Most people are not designing a kitchen that looks like this one by Kelly Wearstler:
Quartz on the other hand, tends to be much more consistent in colour and pattern. You can test a sample and know what to expect. It's much easier to get it right. Plus, there are many more options that are clean and crisp looking, more versatile and timeless.
My eDesign consultations are about providing accurate colour advice, and since I can't be standing in the stone yard with my clients, I prefer not to specify granite.
How to Work with Dated Granite Countertops: The Ultimate Guide
However, I also understand that many of you inherited kitchens that were built or renovated during the peak of granite countertop installations and you just need to bring your kitchen to a place where you can live with it.
My eDesign clients are constantly asking for ideas to update their kitchens working around their existing granite. I've seen it all.
Why granite is so challenging:
Busy Patterns – once you have pattern in one finish, now every other finish needs to be quiet and solid
Dated, Earthy Colours – most granite has pink beige and gold undertones which usually means that new white cabinets will be too stark
Multiple Colours – when you have an element in your decor that already has flecks of 3 or more colours, it becomes much harder to introduce a new colour into your decor that doesn't exist in that pattern
The good news is, there are lots of ways to create a fresh kitchen around busy, earthy granite. I've collected a few of my favourite posts on the topic of granite to help you either find ways to live with it and work around it. Or even to make better colour choices if you are planning to install it.
Here's the round up, click on the headlines and they will take you to the posts!
If you've inherited a dated earthy kitchen backsplash, the fix is relatively painless. A new subway tile backsplash is a surprisingly affordable and simple upgrade. You can even paint a dated backsplash to freshen up your older kitchen.
But countertops? That's a bigger investment.
Don't despair! It's absolutely possible to refresh the look of your kitchen without replacing your dated earthy granite.
I've got a few tips and some great photos that demonstrate how you can make your 90s granite countertops disappear. I'll show you an unexpected way to create a fresh and current look using what you've got. Click here to read more.
If you are getting ready to tackle a partial kitchen renovation and you are planning to keep some of your hard finishes like countertops or floors, you MUST READ THIS first!
This is a great "What Would Maria Do" question. And I see this a lot – people trying to design a white kitchen around their existing granite countertops (or even with an existing earthy floor or backsplash tile).
This is tough love advice because you know how much I LOVE A WHITE KITCHEN. Take a look at my reader's kitchen and find out why in this instance, a white kitchen is not the best choice.
And hey, if you've already tried to update your kitchen and realize this is what is wrong, I've got a few strategies to help you make it work. Click here to read more.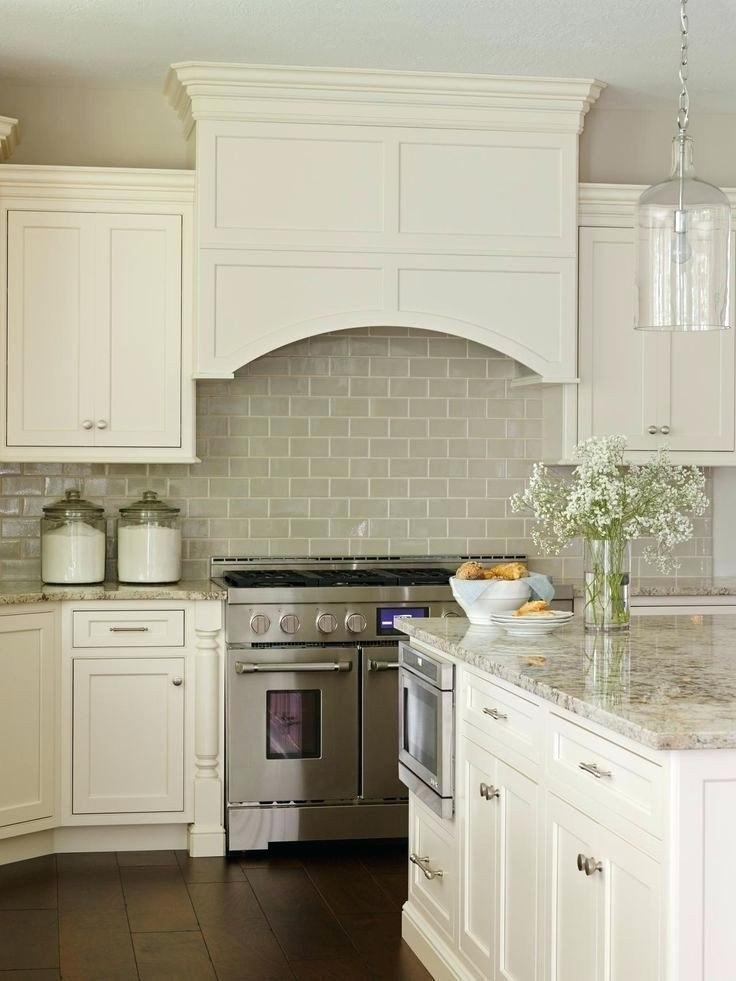 Whether you are trying to coordinate your backsplash with existing granite, or you are installing new granite, choose your backsplash carefully. Most people assume that they need to find a pattern backsplash to go with the pattern in their granite.
Unlike fabrics, mixing tile patterns is not a good idea. And, you likely won't find a pattern that coordinates with your granite. Instead, I have some solid advice. Click here to read more.
Have you ever installed granite in your kitchen or bathroom… and then wondered why it doesn't look like you thought it would?
Here's an engaging tale from a reader who installed new countertops only to find that she now had a spotted lizard holding court in her kitchen!
Most granite has a very distinct pattern, and once you make that choice – you are at pattern quota. That means no more pattern in your backsplash! And that's just one of the reasons why choosing granite is so hard. Click here to read my tips.
Finally, there IS such a thing as timeless granite. And if natural stone is your thing, you might as well know which ones I think are most classic.
If you want black countertops for example, there are some really good black granites that come in less expensive than black quartz.
There are a few granite countertops that meet my classic and timeless standards and I'm sharing them with you. I think these granite colours can work well with fresh and current kitchens. Click here to read more.
Make the best of what you've got.
So that's my roundup for making the best of the unwelcome and dated granite countertops that so many of us are trying to work with!
But if you are still unsure which approach will work best for your specific kitchen and granite, I would love to help! You can find my Create a Classic Kitchen consultation here. Want to paint your cabinets? You can find the Cabinet Colour consultation here.
Related Posts
Ask Maria: Which Countertop Should I Choose (What Were They Thinking??)
Does your Floor Tile Have to Match your Countertop or Surround?