If you already have a granite countertop, you may be wondering what backsplash tile looks best? Most people instantly assume that the best backsplash to coordinate with a granite countertop is a tile with a pattern. The problem? You won't likely find another pattern that matches or coordinates with your granite, so here's what you should do instead.
I have rarely seen a patterned porcelain or stone tile actually coordinate with a busy granite countertop. Recently, I was discussing this very issue with a design client. She was lamenting that her kitchen was only five years old and she hated the backsplash tile because it badly clashed with her granite countertops.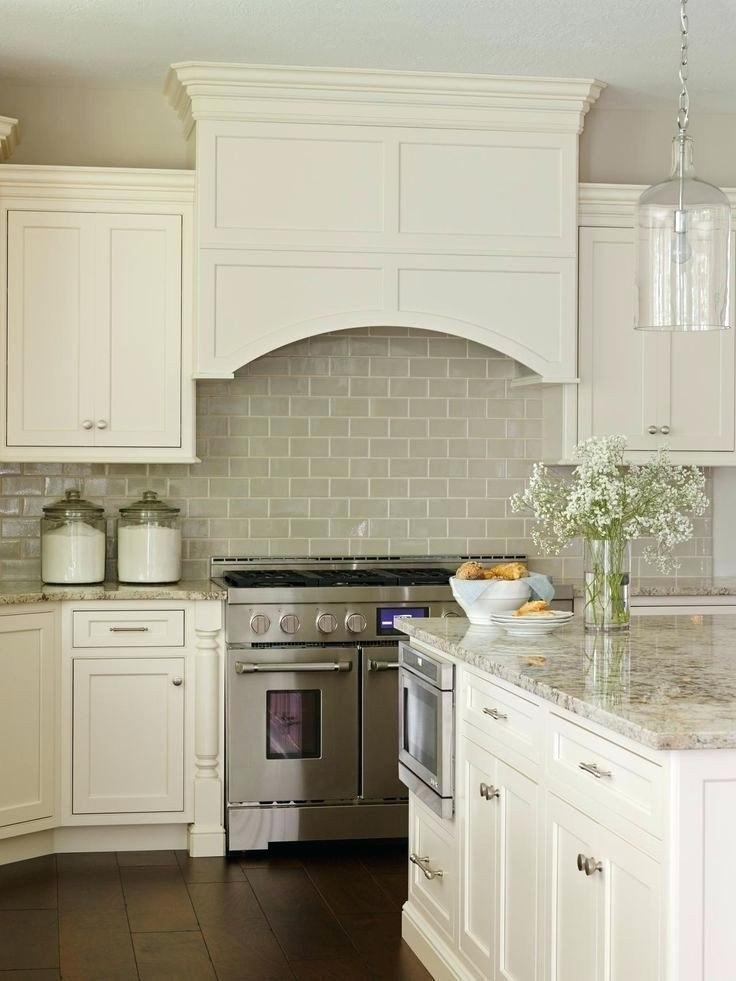 DID YOU KNOW that it's not until you build your third house (if you are lucky enough to have that luxury) that you create the house exactly how you want? Yikes!
Since most of us don't build a new home that often, we redecorate instead. It takes time to learn enough about your space to see what works and what you like and dislike. Then eventually you are able to actually translate that into the house of your dreams. So don't despair if your house isn't perfect yet, it will be eventually.
Do not mix pattern tile with granite in your kitchen
Okay so back to the patterned porcelain tile… I'm here to tell you gently, DON'T DO IT. If you are installing granite countertops—unless they're black—they will be busy looking enough on their own. Period.
No need to drive yourself nuts trying to find a coordinating patterned backsplash to match. Likely you won't.
Tile is not the same as pattern mixing with fabrics. With fabric you can mix stripes, flowers, chinoiserie, and Ikat together (above) as long as the colours harmonize together—not so with tile.
Southern Living
Personally, I find the 2 x 2 mosaic backsplash in this kitchen (above) too busy, but at least the undertones of both the granite and the mosaic backsplash seem to coordinate. The one below, pretty kitchen but the backsplash, too much!
Decorpad
Should you continue the granite onto the backsplash (below)? It's busy as well, there's enough going on with what's just sitting on the countertops. But some people really love the patterned look of granite, so if you are one of those, keep going with it. It will look way better than a clashing tile.
And perhaps install it like this (in the photo below). It might be the only exception to the rule of keeping the 4″ kick which is so bad in most kitchens. However, here are a few kitchens that look good without a backsplash.
Avoid adding a 4 inch kick to your granite countertop
As a general rule, DO NOT let your granite installer stick one of those 4 inch bands of granite all around where your backsplash tile should be. I don't know why many of them still install them! If it's too late and you already have one, I would leave it and just paint the rest of the backsplash the same colour as the rest of the kitchen walls.
Source Unknown
Truly what has developed my "clean" aesthetic for classic and timeless design over the years is the hundreds of kitchens and bathrooms I have seen with bad accent tile or simply tiles that aren't even in the same colour family.
Read more: Dos and Don'ts for installing accent tile
Choose a solid colour backsplash to go with your granite.
So, here's my advice. Opt for a simple subway tile or any other tile as long as you choose a SOLID COLOUR not a pattern.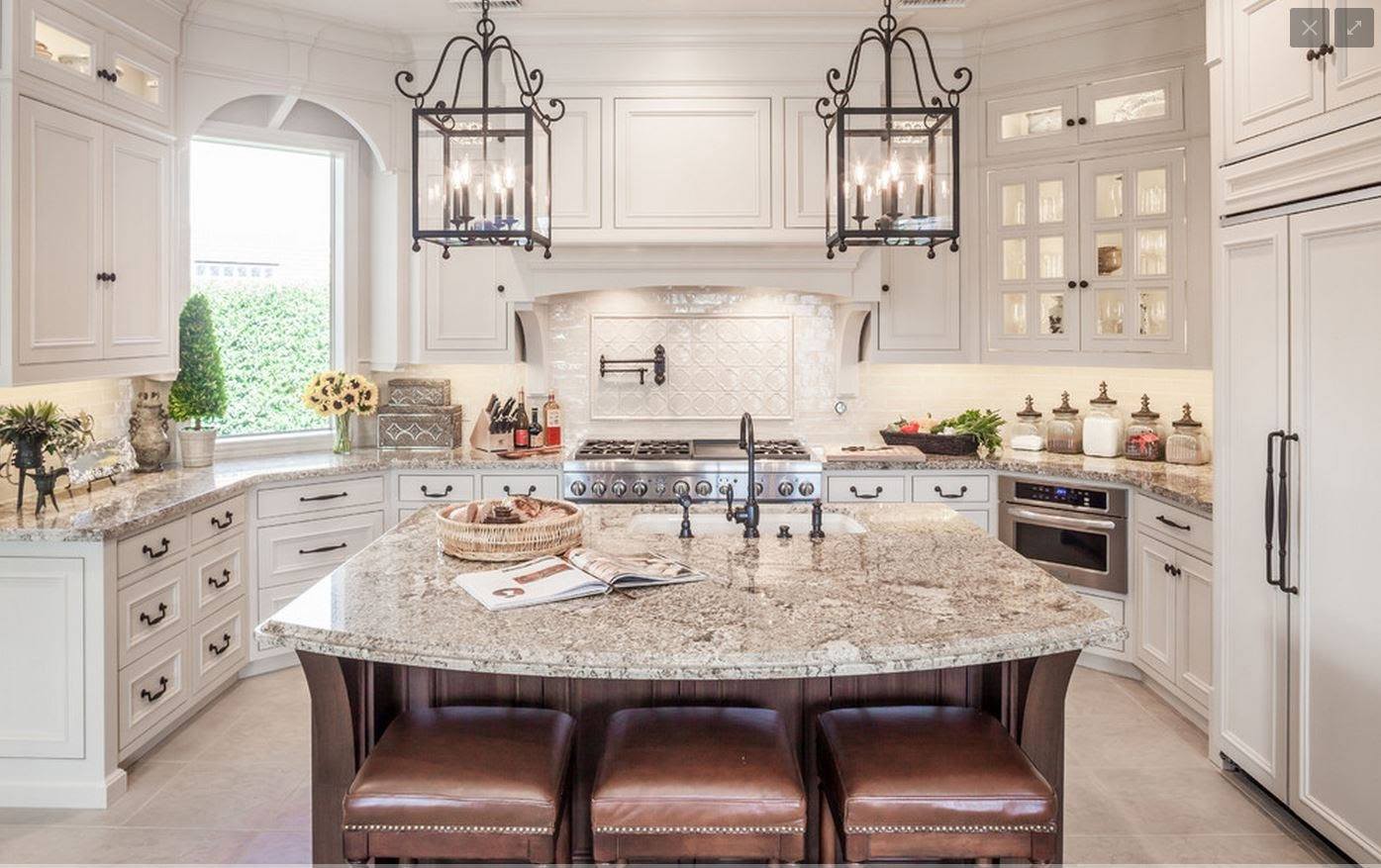 What is boring about the above kitchen? Absolutely nothing. But you will be cranky if you try to match your granite and it's a FAIL. Which is going to be the result 99% of the time.
If you don't believe me, just try and find a granite countertop online with a matching patterned backsplash that you actually like? Go ahead, I'll wait.
Did you find one that you like?
Then make sure it's the same granite that you have, and make sure you can find the exact tile that's in the photo.
If you can't do that, then go back the ultimately classic and timeless choice: subway tile.
Hope this helps you with your backsplash choices. If all else fails and you don't know what to do, simple is always better!
If you need help finalizing your finishes or colours to create a Classic and Timeless Kitchen you'll love for years, buy my eDesign consultation!
Related posts:
First Rule of Design; Boring Equals Timeless
Is Quartz sexier than Granite?
Selecting your Kitchen or Bath Backsplash; Accent Tile or Not?
5 Steps to a Kitchen you will Love!
New to this Blog? Click here ; Become a True Colour Expert
While you're here, subscribe to this feed so you don't miss out!