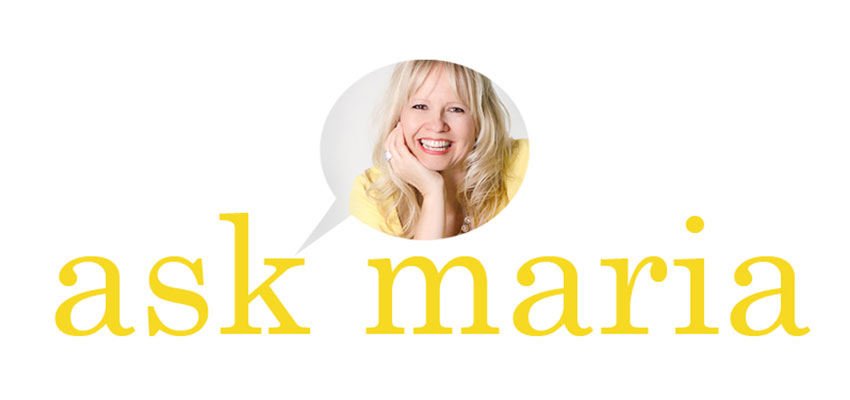 "Here is my kitchen that was built in 2006. I wish I stumbled across your blog years ago because the thing I dislike about the kitchen the most is the busy tile! And is this tile the dreaded pinky-beige?

And my knotty alder cabinets have yellowed considerably over the years. So I'm pretty sure we have a major undertone problem here (and throughout my entire house most likely) We have been having sink/granite issues and therefore have to get a new sink and countertop. I plan to do cream subway tile thanks to you. What would you do for the new countertop? Thank you for your help!"
This is a great question that I'm sure will help a lot of readers!
First, your tile does look like it has pink-beige in it, along with some peach and cream thrown in as well. In all fairness, almost 10 years later, all patterned tile looks dated which is why I try and steer my dear readers away from it whenever possible!
Really, the only answer here is a solid creamy laminate countertop. Remember the rule of having only one pattern in fixed elements — you've already got that in your floor.
Since this tile floor will probably be changed by the next owner (whenever that day comes), I would not replace the granite with stone countertops because then the next renovation becomes even more painful.
Take a sample of your floor tile to the store and place countertop samples down one after another, right on top of the tile until you find the one that looks the best. There might only be one or two that will work, so don't stop looking until you find the one that works best.
And, of course, as you mentioned, install a cream subway tile backsplash. Make sure you eliminate the 4″ kick when you install your new countertop.
I would show a photo of what a stained kitchen with solid cream countertops looks like, but I cannot find one. Not one without SOMETHING else busy and CREATIVE going on.
If changing your tile is an option or you're starting from scratch, here's a tile (above) you could live with. It's not so solid that it screams contemporary and also not blotchy like so much tile out there.
Notice the pink-beige countertops. Can you see the neutral undertone here really should have been green rather than pink? However, at least the pink-beige countertop is easier to live with because the kitchen is white (well technically, cream). But if you were to throw in a wood-stained cabinet, there would be just too much going on.
Here's the next question:
"Last year my husband and I purchased a single family home after many years of living in a townhouse.  We love living in our house and our neighbourhood but ….the list of projects that need to be done is a long one.  It unfortunately includes removing many of the renovations that were done to it by the last owners. 

One of the more serious mistakes they made was in their very unfortunate choice of granite for both the kitchen and the ensuite bathroom (not sure if the photo shows this clearly but the granite looks a bit like Rhodonite with a purple cast).   They apparently 'fell in love 'with this granite even though it in no way relates to the tiles they also chose for these rooms (I wouldn't have picked those tiles either but …). 

For budget reasons removing the floor tiles or completely renovating these spaces isn't an option at this point so ….we are thinking the only viable option for dramatic improvement is countertop replacement.   We are pale quartz countertop and simple subway tile people so these rooms are a bit of hell for us. I realize that exact recommendations based on photos likely isn't possible but any guidance you can provide would be greatly appreciated. 

Cabinet white is BM Oxford White, wall colour in kitchen is BM Ranchwood and bathroom is Edgecomb Grey."
Your dilemma is not an easy fix. First of all, the Oxford White cabinets are just too white to begin with, since all the other hard finishes are earthy and earthy finishes generally belong with creams, rather than blue- or true or most off-whites. To choose the correct white, my White is Complicated — A Decorator's Guide to Choosing the Right White will give you a good short list of whites to consider.
It looks like both of your floors have a green-beige/green-gray undertone, so I would choose a solid countertop in laminate or stone to coordinate.
Here you can see that the Caesarstone 2020 countertop in the first image relates to the floor in your kitchen and ensuite bathroom.
Obviously, you'll need to take any countertop samples you're considering home with you and look at them in your light. Plunk them down on the floor and if they look like they should be married, you've found the right one!
Then your subway tile backsplash should be cream since the floor in your kitchen is the boss of everything.
I would probably change the countertops first and then paint the cabinets later if it's not in your budget to do it all at once. For me, having finishes that relate would be an emergency!
If you're reading this and you don't see what I'm talking about with the neutral undertones, you'll want to own my first eBook, How to Choose Paint Colours — It's All in the Undertones.
Happy Monday everyone! Hope this post was helpful! xoxo Maria
PS. Register today for my Specify Colour with Confidence™ course, and you'll never come close to making these kinds of mistakes again!