Many of you want to know if you need to consider your wood floor colour when choosing a paint colour for your walls. So, here's my colour expert advice for what to do when your wood floor colour is no longer neutral and when you can ignore your wood floor colour.
Recently, I've been talking a lot about formal warm wood tones on the blog. Because many of you want to know how to work with them, and when it would be best just to tear them out and start over.
Also, I've seen SO MANY people make the mistake of trying to match the undertone of their paint colour to their wood floors. It's a question that lands in my inbox often. And I want to SAVE YOU from making this mistake too.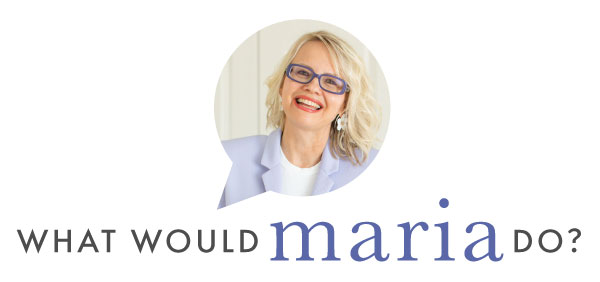 One of my students, who is actively learning and practicing her eye for colour shared this:
Hi All!
This is just part of my daily colour exercising. When a floor like the one in the attached photo is so bossy, is the only choice to do an orange undertone neutral on the walls? I know that we don't usually base colour choices on the wood floor, but this one is screaming. Also assume that the client wants to change out all other cabinet, counter top, tile & soft furnishing colours.
And her instincts are right that these floors do need to be handled slightly differently than wood floors that are a bit more neutral (in other words, more BROWN). But pulling in more orange with the paint colour is not the answer.
A more saturated and red-orange floor like this certainly IS bossier, less timeless and less versatile than a more muted cognac (orange-brown) floor. That means it will limit your decorating, but the wall colour needs to contrast and balance it, not match it.
When NOT to match your wall colour to your floor colour
So NO, the walls should not have an orange undertone to relate to the floors. That would not create a beautiful result.
But a very pale
orange beige complex cream
? YES! Because it's going to look more like cream on the walls. But choosing a deeper orange beige would only be too much orange.
Better to repeat it in your decorating and keep the walls anything but orange or red truly.
DON'T try to match the undertone of the paint colour to your wood floors
It's a very common impulse for novice decorators to want to match the paint colour to the floors.
Often it's because there is simply nothing else worth looking at in the room, so they want to relate the wall colour to the wood.
Taking your wood floor colour into consideration is still NOT about coordinating undertones
Which wood tones are too saturated to be timeless?
The exaggerated orange and red wood tones are more common in builds and renovations from around the early 90s, and they often simply look dated. They are just too exaggerated to be versatile and timeless.
Honestly, I think the example my reader shares falls into this category. So, my first choice would be to replace the floors or even paint them (more on that below), but she could also follow the decorating and painting tips above to make them work if she prefers.
So again where does a wood floor tip into the realm of too saturated to be versatile?
While it's not simple, nor is it a hard line, my rule of thumb is:
Here's a little stain colour chart below that is by no means exhaustive of warm wood colour options, but illustrates what I'm getting at.
I'm not at all worried about even the warmest of the others though.
Notice though, that it's not a rustic modern or farmhouse look in any way. Rather, it's still glam and sleek. If rustic and casual is the look you want, hot, glossy floors will work against you.
Or this.
My last course year is Thursday and Friday, we'll post new dates soon!
If you need help making decisions about your wood floors, you'll need my Timeless Kitchen package, or Renovation/New Build package. Please note, our eDesign packages cannot be customized and we don't provide individual hard finish advice.
See them all here.