Much to my chagrin, grey wood floors are still very much around. And if you recently found me because of some viral videos about grey flooring, you may be feeling a bit crushed.
Here's the thing – I want to save you from colour mistakes. BUT if you've inherited grey wood floors or you made a decision based on the information you had at the time – it's ok!
It's not easy to replace wood flooring and I ALSO want to help you find EASY ways to warm up your grey wood floors (and love your home again).
I receive a lot of distressed messages from followers who either inherited gray wood floors with the home they purchased or installed them without realizing that it created a dated situation.
But I've good news (and an easy fix)!
Did you know that nothing warms up gray floors faster than COLOUR?
That's the reason the gray trend arrived on the scene 15 years ago anyway. Because clean, bright colour was trending and beige kinda died against it.
So if you're feeling dismayed that your floors are gray, let me talk you off the ledge right now.
How to use area rugs to warm up your grey wood floors
Colour on the walls or a warm and colourful rug on the floor is all you need!
So here are 7 rugs I recommend starting with mine from Ballard Designs.
1. Diamond Sisal Rug
See the transformation of my faux-finished fireplace here
See the rest of my former living room here
2. Natural Jute Rug
Here's another natural jute rug that my client used to warm up the grey floors she inherited in her new house.
Jute Rug (many sizes)
My client already had this rug in her living room I arrived to help her style it up so I suggested she continue the warm cognac tones in her dining room as well.
I recommended that she buy a second natural fibre rug for the dining area right beside the sectional to continue the warm cognac tones on the gray flooring she inherited.
Above you can see the warm, orange beige complex cream on the walls. And it helps to pick up the warmer tones in my client's floors nicely. Now it feels like the sun has arrived in this room, doesn't it?
Get the full curated list of 50 neutrals and whites (in either of my ebooks) by undertone here.
Keep in mind that wood flooring does NOT photograph well. This looked a lot better in person than it does in this overhead photo!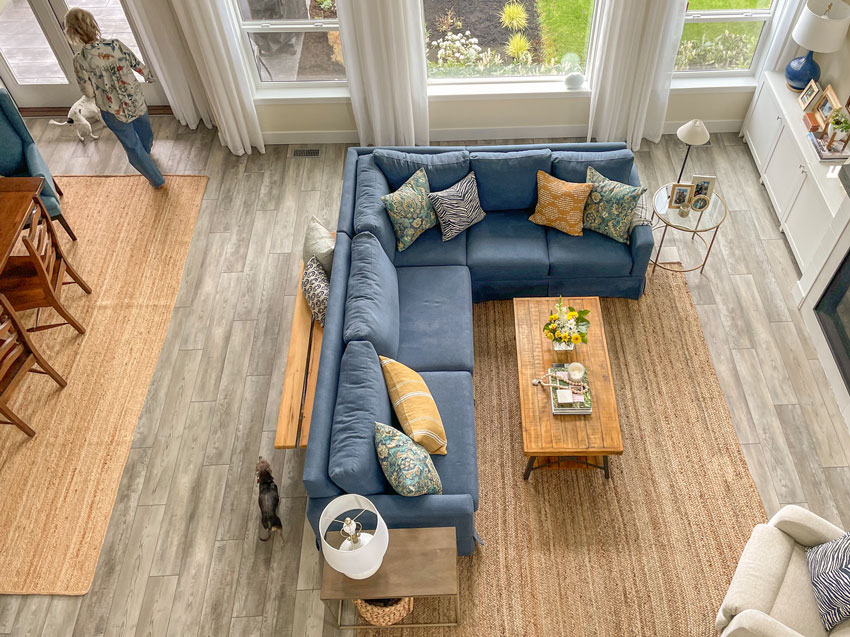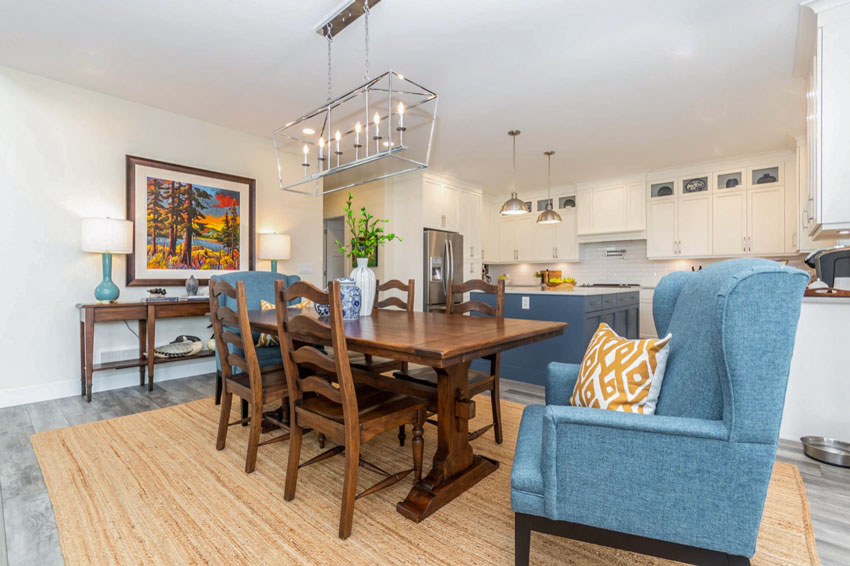 3. Seagrass Rug
This seagrass rug is pretty and warm and naturally has a little gray in it so it will visually relate to gray floors or a gray sofa if you've got one of those too.
See the rest of this room makeover here.
4. Indoor Washable Rug in a Neutral Pattern
It's actually washable! I wouldn't have believed the quality was any good until I had a client buy one for her dining room and I was super impressed.
It had a nice underlay and I loved the way the carpet hooked onto it from each corner (the underlay is what makes the thin washable rug work).
This rug pattern is a lovely mix of beige and grey neutrals, making it look intentional in your space that already has grey floors (or maybe a sofa). And this rug could be paired with some even warmer cognac hues as well.
5. Blue Pattern Area Rug
Okay, that's enough NEUTRAL rugs to warm up your gray floors. Adding a colourful rug is such a good idea too. Here's a good blue one.
These floors aren't grey but this carpet would look fabulous paired with either grey floors or a gray sofa.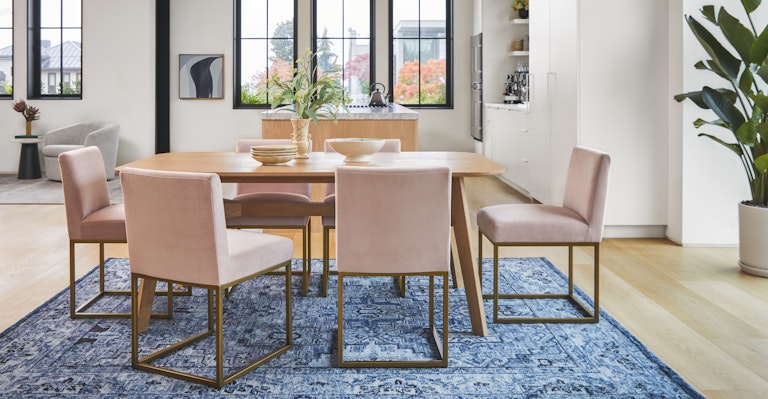 And if you don't like blue, you should know that truly any colour of the rainbow will bring grey floors to life.
For instance, if you gravitate towards orange or have an orange throw pillow in your living room, look for an orange patterned rug that relates.
Find a few more options in this post where I shared 7 ways to add colour to a neutral room.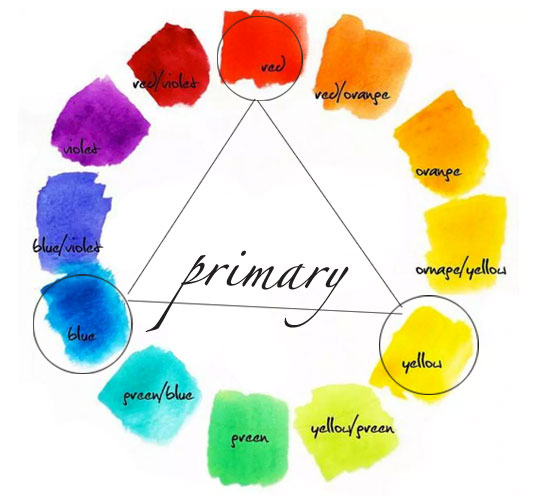 6. Pink and Yellow Pattern Area Rug
Here's another colourful rug with pink and pops of yellow and green blues in it. It even has a little grey in the border to relate to grey wood floors.
And, when you're shopping online for an area rug, it helps to put a mood board together so you can see how it looks with your decor and furnishings. I show you how to do that here.
I sincerely hope that gives you some colourful inspiration to help you work with your grey wood floors!
If you have grey floors or a grey sofa, what colour is your area rug now?
Related posts:
Ask Maria: What if I Don't Like the Gray Flooring That's Everywhere?
Should you Install Gray Wood Flooring?