***Before I launch into today's post, I have two jobs available, a remote customer service position and a personal assistant position, see both listings here.***
Questions about how to use my BRAND NEW, MADE WITH REAL PAINT colour wheel are flying in fast and furious.
PS. Read the back, if you're wondering why it doesn't come with a brochure, there's a URL with videos to watch on how to use it.
Here's the latest one:
"Maria, Once I've identified the undertone of a carpet or walls, is the idea to design everything around base in the same under tone or opposite undertone?"
Definitely no.
But again, if you're asking this question, then you need to learn more about how to decorate and choose colour. I recommend my Virtual Specify Colour with Confidence 2 day workshop. It's a game changer.
But let me give you some freedom around being stuck in the world of strictly neutrals.
First, can I say I sometimes feel like two people. It's a good thing I'm a Gemini since they already have two personalities.
On the one side, I'm the neutral queen, having invented a colour wheel for identifying neutrals. The other side of me is the biggest cheerleader for adding colour to your world.
I walked into a random furniture store today with strictly sofas for sale.
Nothing else.
Just rows and rows of grey, beige, brown and black sofas. No coffee tables, no upholstered chairs, just couches.
Why?
Because that's the first thing you need when you move into a new place. Something to sit on.
The lack of colour evident in most showrooms, however, is definitely the reason most people do NOT even accidentally end up with a yellow sofa in their living room (below):
See my new living room makeover here
Let's look at some neutral rooms next shall we?
What are the undertones in this room? There are several.
If you add my colour wheel to this image, it's easier to see them (below):
By the way, AFTER you have attended my virtual Specify Colour with Confidence workshop, you'll be able to enroll in my advanced course on the Business of eDesign. I'll teach you exactly how to run a successful eDesign business just like mine.
The sofa is taupe while the painting above leans more pink beige. The chair on the right is yellow/gold beige. And the travertine coffee table is pink beige and cream.
If the walls in this room didn't have all this fabulous moulding to distract the eye, the white would seem very stark.
However, since the sofa in this neutral room is the bossiest neutral item and we wanted to choose a paint colour, we would go straight to the taupes in my curated list of paint colours and choose one or two of the taupe greiges to test.
Because now that the room is this neutral, painting the walls a colour would make no sense.
Simple.
Let's move this tutorial to the real world shall we:
One of my fabulous readers sent me this real estate listing where every single room in this Tuscan inspired house (with not a stitch of white in the finishes) had been painted a stark white.
Which, notice because the contrast is so high, they ended up looking blue white.
In this case, my colour wheel arrives, you plunk it down on the bossiest neutral element. which in this case is the tile floor and backsplash and determine that they are pink beige.
Then you go to my list of tried and true curated pink beige colours in the bonus book of colours at the back of either of my ebooks and choose one.
There is no other colour to go with here as WHITE is definitely wrong as we've already seen.
Did you get that?
I'm saying, we cannot paint this kitchen ANY OTHER COLOUR. See how bad it looks painted stark white? Why does it look so bad? Because there is no white in this kitchen!! Painting this kitchen ANY COLOUR other than the right pink beige IS NOT AN OPTION.
I mean if this is your kitchen and you want to paint it blue or purple or pink or green you can do whatever you want, but in the design world it makes no sense. This is the reason a white kitchen is timeless.
I have painted my kitchen island a different colour twice in the 10 years since it's been installed. It's easy when all the finishes are a timeless shade of white.
Hmmm. . painting everything white in a Tuscan inspired house seems to be an epidemic, here's another house another reader sent me:
Moving on to THE MOST COMMON DILEMMA out there.
You are standing in an empty room with maybe some existing beige carpet.
And you determine that it's pink beige, once you place my colour wheel on top of it.
And now you're wondering, pink beige walls? Is that it? Those are my ONLY options?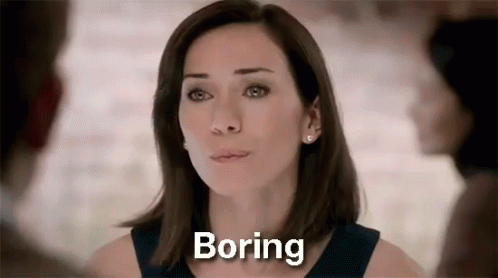 Well sure, WITHOUT any inspiration whatsoever, that makes the most sense at this point.
However, wait a second, stay with me. Let's look at a different bedroom in this same house, with the same carpet, but this time with some blue accents.
And since pink beige looks good with blues, you could paint this room navy blue. In this case, I would take the striped bedding to a paint store and get someone there to help me choose the right navy blue. Without doing my workshop, that's my best advice for getting the colour right.
Notice the carpet in here is likely pink beige but it doesn't look as pink as the room above because the contrast is so high.
Here's another room with pink beige carpet. This time with strong orange accents which again work beautifully here and the area rug that covers up the beige carpet also helps make this room look so inviting and pulled together.
What inspired the colour palette here? Either the area rug came first, or the hits of orange found in the solid cushions came after the wall was painted orange but I'm guessing the area rug was used as inspiration here.
Imagine standing in this room choosing an orange paint colour without the rug. It would take weeks and months, you'd have random orange colours you'd be testing. Your spouse arrives and you'd say "Honey, which one do you like?" And he or she looks at you like a deer in headlights wondering "What is the right answer here?".
And every time a friend or family member came over you'd say:
"Well? What do you think? Which one is best?"
And this ladies and gentleman, is why there are so many white, beige and grey walls in this world.
So the moral of the story is this:
You're stuck with a neutral if:
Your fixed and bossy finishes are so pervasive and overpowering, it would look bad to simply paint the walls your favourite colour, see both kitchens above.
You have an open concept house and there's no place to start or stop the colour.
Read more: Trend Alert: Is it the End of the Open Concept Living Space?
If neither of the above two scenarios apply to you, then break out the colour please, for both our sakes.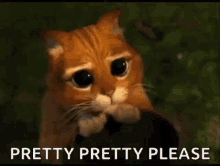 We need it more than ever these days!
If you have an Ask Maria question for this column, take some photos in good natural light (clean up your room please, you'll have a much higher chance of your photos being used) and email them here.
If you'd like to become a True Colour Expert, April is coming up soon and they are the only weekend dates this season:
April 23 & 24, 2022 (Weekend dates)
May 19 & 20, 2022
June 9 & 10, 2022
If you'd like your home to fill you with happiness when you walk in the door, see my eDesign packages here. Or hire me in person or colour or styling here.
Related posts:
Are you Waiting for Your Paint Colour to Propose?
How NOT to Choose Paint Colours; But Everybody Does It
5 Reasons you CANNOT Paint your Walls Art Gallery White