Lighting, even over colour, is what makes or breaks a room. Avoid making this mistake in your new build or renovation.
This post is written by my sister Anita Junttila who recently started working with me as my Creative Assistant. We've come a long way baby! I just did an Instagram live on Sunday where I shared about our relationship here and how far it's come.
Anita's been helping me with my new Colour Rescue® series on Youtube. It was her idea to include the homeowners which has been super fun! If you're local and would like to be featured in an episode coming soon, you can apply here.
Anita Junttila and Maria Killam (photo by Macy Yap Photography)
Don't take this post too seriously, unless you want to.
And you should, it is lamp season.
Because it's about to get dark a lot earlier in the day, which means the fastest way to add some joy to your interiors, is with lamps.
This is no joke by the way. Even though this post is funny it's still true.
And, Terreeia loves to turn on the overhead lights when she's cooking in the kitchen and she requested that I added one in the shower (and she's the only one who turns it on 🙂
Here's three of mine:
Maria calls overhead lights 'Cheese Lights' . Cheese lights: Big bright holes in a ceiling that resemble Swiss cheese.
More on my thoughts on recessed "swiss cheese" lights here.
I'm here to give you some more shocking advice: skip the cheese lights altogether.
The only place to keep them possibly, is in a kitchen, although here's another way to handle kitchen lighting.
Read more: Ask Maria: Help me Choose Lighting for my Kitchen
Let me count the ways I don't love cheese lights
A cheese light is a spot light and it shines too bright on everything: your uncle's bald spot is a shiny reflective dome under cheese lights.
Have you ever been into a cheese light change room? Bright lights that shine down and put shadows on every nook and cranny of your body. Is that a bruise on your thigh or a shadow? We'll never know.
Doing your makeup under bright cheese lights? No. All shadows. You might as well hold a flashlight under your chin and start contouring your cheekbones. Good luck.
Bright overhead lighting create shadows and shine. It's not pretty and should only be used when looking for contact lenses or when questioning your teenager, as they try to slip through the door at 3:00 AM.
But isn't overhead lighting practical?
But Maria, be practical you say, I need bright lights when I'm …
I can't think of anything, can you? Here's a lamp so you can do your fine needlework. Oh, and a pair of readers, don't worry I won't tell anyone.
Reading? Here have a little light that attaches to your book.
Big party? People need to see what they're eating, drinking and who they're talking to.
Nightclubs turn on bright overhead lights to chase their patrons out at the end of the night. You don't want to chase your guests away with bright overhead lighting.
No one wants to stay long under the 'ugly lights'. "Closin' time, ugly lights, everybody's inspected . . ." (Prince)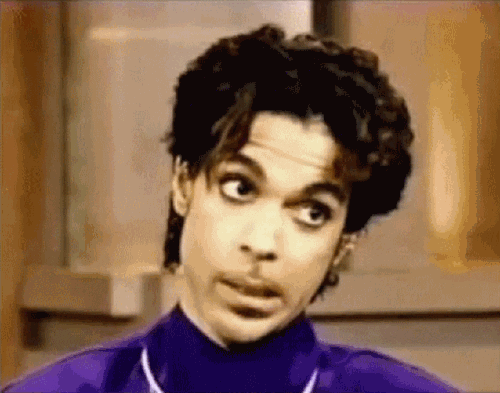 Here, have a lamp.
Here's another. A short little light like this one can happily sit on a powder room counter or underneath your kitchen countertops as well.
Put one in every dark corner of your home. I have a nice list of lamps here.
Gourd lamps are beautiful. Get two gourd lamps in a colour that matches your carpet and throw pillows.
Why lamps are better
Lamps create a glow. Think: youthful glow, happy glow, the glow that creates a mood. That's because they are warm and illuminate faces on eye level with filtered light. Perfectly soft and beautiful.
Bright cheese lights? Unflattering shadows and shine. We don't want that. Stop buying replacement lightbulbs for your bright, overhead cheese lights. Let the lightbulbs burn out.
Buy another lamp instead.
Chandeliers over recessed lights
Still think you need overhead lights? Try a chandelier. A beautiful chandelier with small shades on each little lightbulb.
If you haven't put shades on your chandelier light. I'm talking to all of you that have this light (below) order some pretty shades here.
This chandelier would look amazing with some mini lampshades on it too:
linked here
Recently, I included a photo of the new chandelier in my kitchen (with shades) and that inspired a few of you to buy chandelier shades for your bare bulbs. Here is a photo from a follower whose lampshades just arrived:
Light is Love
Peace. Warmth. Now you're nicer to your spouse. Your kids. Your dog. I'm sure there is a study somewhere that says bright lights are bad for you. The only bright light you'll ever need is sunshine.
So please, turn off your overhead lights. Make a list of all the dark corners in your rooms. Furniture that needs a lamp beside or behind it. Pretty lights for your reading nook. A good light for your scrapbook table.
Pick up a pumpkin spice latte and head to your local shops and buy some lamps. You will become a much more peaceful person.
Disclosure: affiliate links are used in this post
Learn more about creating atmosphere and get all my best decorating tips on top of the best colour education in the world next month in Dallas. Hurry! There are only a few spots left!
Related Posts
5 Lamps Everyone Should Have in Their Home
Two Magical Lighting Ideas for Creating Atmosphere in a Kitchen Dining Area