Can you layer lamps in front of your artwork? The answer is YES! Let me show you some examples and tell you why layering happens all the time in the world of interior design.
Last week when I showcased the new botanical artwork in my dining room, many of you were bothered that my lamps covered up part of the artwork.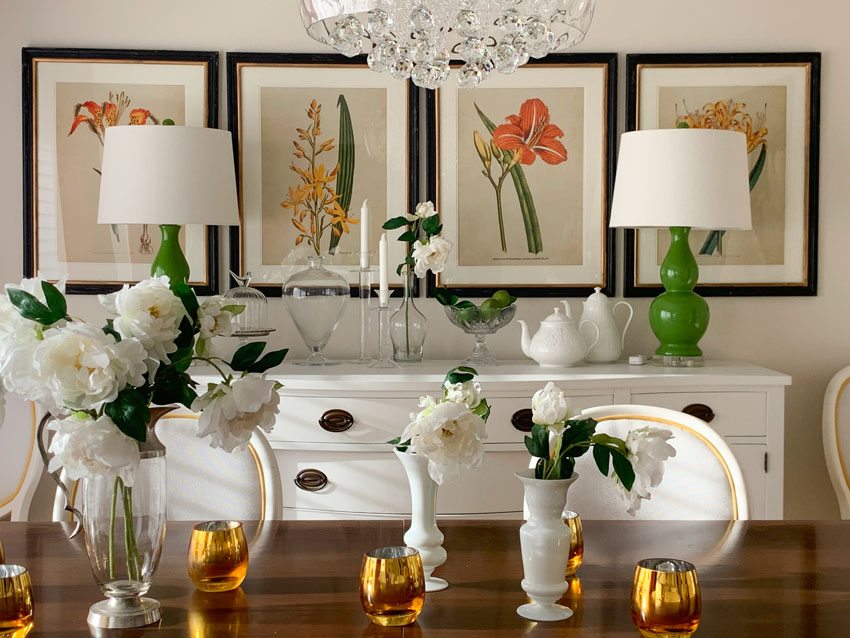 I also received a few comments suggesting that I stack the art instead, so that the lamps weren't in the way. And I realized, one of the reasons for the suggestions was because I had changed the wall. Prior to this row of botanicals, I had a simple, glam mirror there instead.
Since I wanted to do a little tutorial about the undertone of the neutral background of this artwork anyway, I thought I'd dedicate an entire post to show you that, in fact, layering accessories or lamps in front of art happens regularly in the design world.
Since I'm obviously obsessed with flowers, and this room is filled with them, it doesn't bother me in the least that part of them are covered.
Here are some good examples of lamps layered in front of artwork:
In this one, imagine how small the lamp would have to be in order to NOT cover the art in any way. And since this is a narrow wall behind the sofa, we would have needed a few pieces of much smaller artwork if we were trying to decorate AROUND the table lamp.
The wall behind this sofa is obviously a huge focal point of this room and the art positioned behind the crystal lamp is perfection.
In this dining room, the lines of the base of the lamp are subtly repeated in the abstract artwork which is partly hidden by the oversize lamp (below):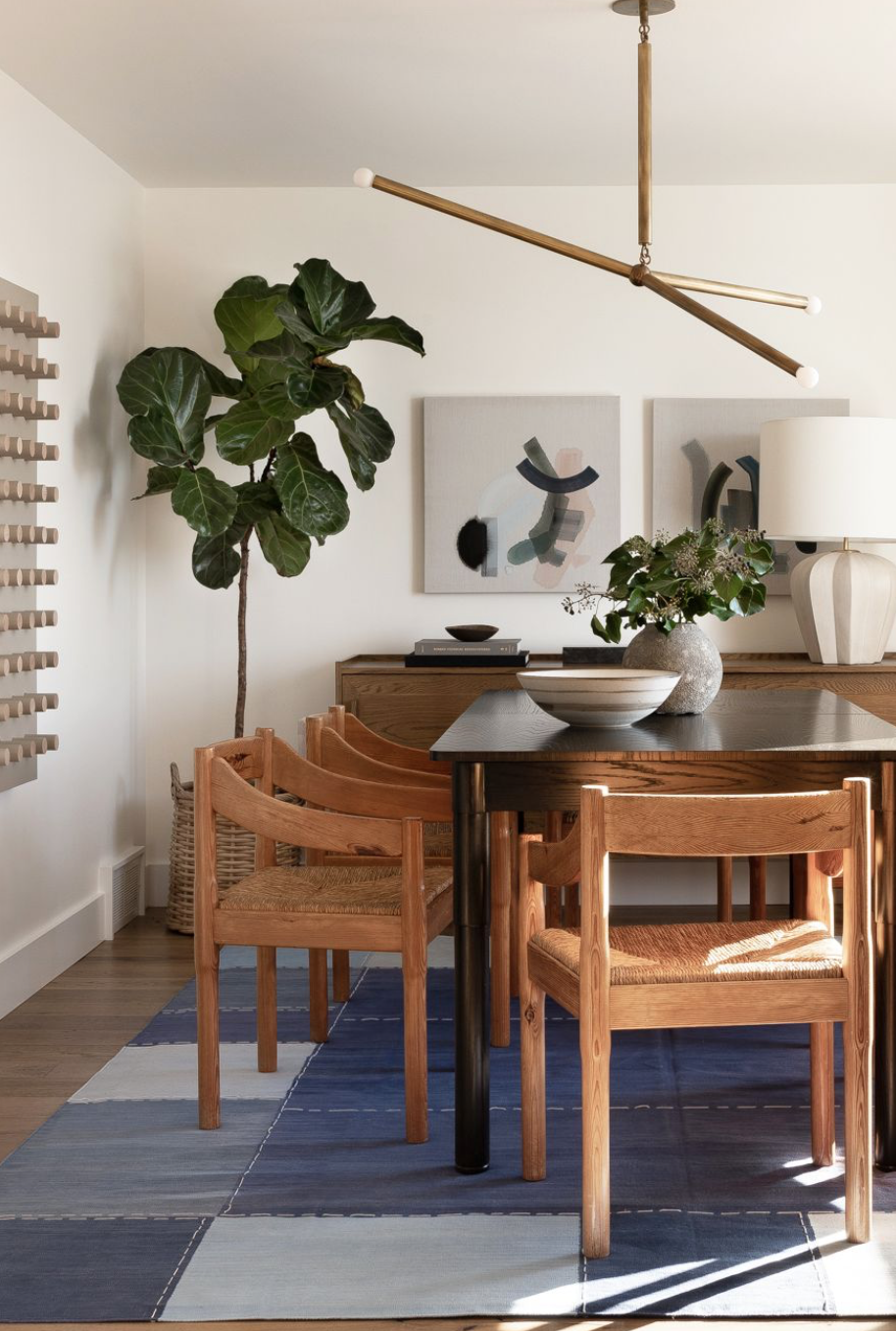 Layering feels luxurious
This art-filled wall with the lampshade on the left completely hiding the piece behind it again gives the room a sense of luxury.
If you only have once piece of art plunked above your sofa, of course it would seem wrong to have one placed behind a lamp.
This artwork not only has a lamp in front of it but coral as well. And it's beautiful.
Anyway back to my botanicals. I did a little poll on Instagram asking my followers which undertone they were and almost everyone guessed correctly!
But I thought it was a good opportunity to talk about it and give you some insight on how I use my large painted colour samples!
Check out my large painted colour board collections here in Benjamin Moore and Sherwin Williams.
The early bird discount for my Specify Colour with Confidence Spring workshops ends March 6, 2020. Register here.
Let me know what you think! And if you have any questions!
Related posts:
Get Confidence Immediately, With the SW Foundation Collection
A Shocking Way to Get the Art You Want