I'm still in the middle of my powder room renovation, but I wanted to share my budget-friendly console sink vanity and a sneak peek at the wallpaper progress. Plus, I have some news about exterior colour that you don't want to miss!
First of all… the painting of my house exterior has started! I asked my painter to test this blue (Benjamin Moore Saratoga Springs) on the mudroom entrance door and I declared it perfect. He will paint all three sets of french doors blue next.
Also, true story! Because in every other house he's mostly painting black or white, when he comes to my house and I give him a colour, that's the first thing he tackles. 🙂 #waymorefun
Powder room makeover
Okay back to my powder room.
When I was choosing the finishes for our powder room vanity, I decided to install a console sink vanity since I have plenty of storage in this house.
Here's a look at this powder room before. Notice the 12″ x 24″ taupe tile, dark taupe grasscloth, taupe ceiling, and an odd asian inspired vanity that in no way worked with this french country home.
I have a story I've made up about the original designer of this house.
Whoever this person was, left the company after they designed the kitchen (which I love) because the rest of the bathrooms, the upstairs kitchen, and the powder room were super average. And they in no way related to the style of the home. They all need to be re-done and I'm halfway there.
Anyway, as I was searching for powder room inspiration, I came across this bathroom by Alice Lane Interiors, so I tracked down the vanity.
It was $25,000.
Remember I live in Canada where everything is VERY EXPENSIVE.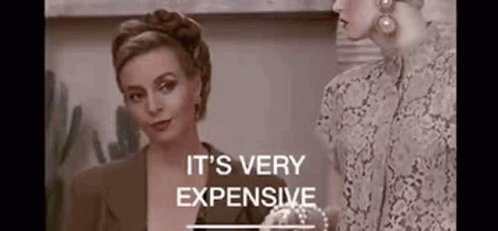 Our budget-friendly console sink vanity
Since I am a firm believer in spreading the budget around appropriately, I kept searching.
So I found this one for a fraction of the price. Not as curvy, looks even a little plain, but we're not finished decorating the room yet.
Wallpaper alone will absolutely transform this bathroom.
Polished Nickel Console Sink Vanity
It also comes in gold but since my wallpaper will be an oversized yellow, modern floral, it will visually relate to the brass chandelier I've installed in this room.
I kept the faucet simple and more modern. And it had to be polished nickel because the vanity was the same.
Here's a sneak peek of the Thibaut wallpaper. We ran out and I need to order another double roll.
And, I really like the Kohler toilets we had in our last house (they are 6 years old), so since we rented it out, we switched one of them and brought it here.
When I ordered the vanity, I didn't think too much about what the top of it looked like but when it was installed. However, I was pleasantly surprised that it coordinates perfectly with the toilet (below):
The floor is a 5″ black marble hex tile. You'll notice I haven't repeated any black in this room yet. I plan to install a large piece of art on the focal point wall in here and it will have a black frame to relate to the floor.
Here's a better image of the tile:
A little black goes a long way baby!
So if you're renovating a powder room consider a console sink vanity. It's definitely better priced than a custom vanity. I like this one because it still gives you a tiny bit of counter space for soap and some decor.
I have seen so many pedestal sinks in a large powder room. I assume it's because of budget reasons. I love how this one gives it a much more elevated look and feel and is the right size for the space.
What's next? Now I'm on the hunt for a good piece of art for this room. I'll post the finished photos when the room is all the way done. Get sneak peeks of everything I'm working on every day on Instagram.
Trendy vs. Timeless exteriors
I have been posting a trendy pic of the day until one of my followers suggested I also post a timeless one.
Here's an example:
Why is the blue and white house timeless? Because the only way we know this house is new is because it's a modern farmhouse. The first one has been painted in the last 5 years but probably most accurately, the last two years.
And a blue house will be timeless forever while a black, white and grey house has a much shorter shelf life and will eventually feel dated because the trend will pass.
I was watching a video someone sent me where a celebrity posted on the exterior of her home. It had stark white and black, of course, with a black squre fountain sitting in front of her house. The concrete cap was black and the inside was black in addition to the three tiered fountain.
It struck me that wealthy people, who don't know that this is the most timeless way to decorate, obviously just assume that a show of wealth would surely be living in a home that is up-to-the-minute-current and on-trend.
But again, the trendy neutral of the moment has a much shorter shelf life. And, you already know that from reading this blog. 😉
NEW! Timeless exterior colour inspiration
I've also just added a new module to my Masterclass for Exterior Colour Selection called: Beyond Neutrals: Timeless Colour Palettes for your Exteriors. If you already have this course, you will also get access to this new module so make sure you login and watch it.
If you'd like to learn how to choose the right exterior colours for your home, you can shop the masterclass here. It's a total of 18 highly-focused video lessons you can watch over and over again.
If you'd like to learn how to use black the right way in addition to so much more, there's ONLY ONE more Virtual Specify Colour with Confidence events this Spring, register here.
PS. I'm off to New Orleans (it took me a few attempts to get the pronunciation correct 😆) Tuesday morning. I'll be teaching a group of designers at the annual Decorating Den conference how to decorate with colour!
My sister Anita is coming with me, we will stay a few days, we've never been to New Orleans and are very excited!
Related post:
Maria Killam's Garden Powder Room; Before & After
Kelly's Happy Yellow Powder Room; Before & After