The biggest sale of the year is here!! Now there are a LOT of great sales this week, but THIS ONE can help you take your business or personal home projects to the next level! It's the sale that keeps giving!
The last two weeks have been a whirlwind! I was so happy to meet so many of you in our two-day Expert Colour & Design Training in Dallas last week!
We will announce Spring dates shortly! Get on the list to be the first to know!
Here I am with 3 out of the 4 amazing volunteers (Alumni True Colour Experts!)
I received an interesting question on my Insta last week and it was, "Why is your event set up in round tables and not classroom style?"
Because my colour training is an engaged workshop, not a conference where you're just being talked at. We have several tactile exercises like placing colour chips and brainstorming real client rooms with your table mates!
Biggest Sale of the Year
And yes, my Black Friday BIGGEST sale is here! It's the ONLY time of the year that I discount my large painted colour boards.
In 2024 the price of everything is going up, so they will never be this low again! If you have been waiting to get your hands on the only collection of large colour samples you need to choose a neutral or white, this is your chance!
My Colour Board Collections
There are 4 collections of 50 samples. Two in Benjamin Moore and two in Sherwin Williams. And each collection of 50 samples come with both ebooks and a colour wheel. If you have bought the books already, we can re-gift the ones that are included to whoever you'd like.
NOTE: These prices cannot be applied to previous purchases.
"Maria, I too have been using your color boards ever since I ordered them a few years ago. They are simply priceless! I don't know how I ever got along without them. When I show my client(s) the color that will make their rooms look perfect they are amazed. Your system is one that I recommend to everyone I talk to. Also taking your class reinforced the whole concept! Thank you so much for ALL that you do!!" Lucy H.
It's way easier to make a colour choice, when you have large, easy to see COLOUR and NEUTRAL samples you can move around! Sticking samples on the wall does not help you choose a paint colour, you must be able to move them AROUND to make sure that they pull the room together.
Sometimes, when someone buys my boards and hasn't attended one of my live workshops (where you learn exactly how to use them) they say things like, "Well, Maria doesn't have every colour I might want to use, but these are a very helpful start."
But here's the thing.
Over the past 20 years, while I've conducted literally thousands of colour consultations, I've paid attention to which neutrals and colours are the useful ones I've specified over and over again. These useful colours created the foundation of the Killam Colour System
When you buy my large painted boards what you also get is a SYSTEM.
So 95% of the time you need one of the nine useful neutrals, you'll find it in my large colour boards.
And when you understand how my system works, you'll be able to quickly shuffle through and pull the right neutral out of the stack of 50 boards. Kind of like magic.
You can also stop running to the paint store to ask them to 'cut already super pale colours by 25% or 50%' because when you can see and COMPARE the ones that work and eliminate the ones that don't work, your days of creating 'custom colours' are over.
Want my best colour tip right now?
If you don't have any of my painted colour boards, you'll want the set of 50 in my first collection, called the Colour Collection in either Benjamin Moore or Sherwin Williams. These collections represent my System, all 9 neutral undertones plus whites!
I know buying these colour boards is an investment, but when you start using them with your clients, they are highly worth it. Anyone who's made this investment will tell you that their clients LOVE these boards! You'll also find them invaluable if you have a design project coming up where you need to choose a lot of colours!
Get your whites and greiges correct once and for all!
What people are saying:
I received my set of color boards just a few days after I completed Maria's Expert Colour & Design training. Because I had the boards I could immediately apply the concepts I had learned in the course during my color consultation sessions with clients.

Armed with the boards and the knowledge and confidence I gained at the training, I've been able to communicate with my clients in a language they understand…visually. The large samples help my clients truly see the color in context and help me reinforce why the color I've chosen for a client's space is the right one.

Arianne Bellizaire, True Colour Expert
My Exterior Masterclass is also on sale!
When I was a brand new colour consultant in the 90s when the sage green trend was alive and well, I arrived at a clients home who had a Tudor style home.
They were interested in updating it from the white and brown to green.
Back then, I had no idea what the right green was. So I was like Vanna. "Do you like this colour? How about this one?"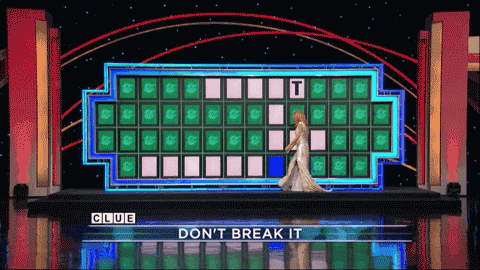 Thank goodness I had large colour samples because at least I had something to hold up but back in those days I couldn't explain why one green was better than the next, nor could I expertly specify two greens that would have enough contrast so that their house would look good.
Two months later, I drove by the same house and guess what colour it was?
It was exactly the same as it was when I arrived and waved around colours with no reasons WHY they were right.
Here's the course you need to know what the right colour is for any exterior and WHY.
It has 17 modules (one of them have two) and if you're a homeowner who wants to choose a colour other than white or black for your home, this course will show you all the other possible neutrals so you won't be bored of your home the minute the trend moves from white to the next trend.
How to Create a Mood Board Self-Guided Online Course
This course was formerly called Shop Online with Colour Confidence.
When I was shopping for a divider for my Mom's sunroom, I was having a hard time finding one that was over 6 feet tall so instead of making sure that the divider I ordered was the right colour to sit beside the chairs in my sunroom, I ordered the Dark beige (gold beige one)
This is what it should have been:
Shall we add up what this mistake cost?
The cost of this divider is $250 plus tax.
Plus $200 for shipping.
The total cost of this online shopping mistake is $450.
Doesn't $99 seem like a real bargain now? How much money will you waste going forward without this knowledge?
If you're buying ANYTHING for your home online (which is mostly what we're doing now) you'll need to know how to create a mood board so that you'll save yourself all kinds of time and money!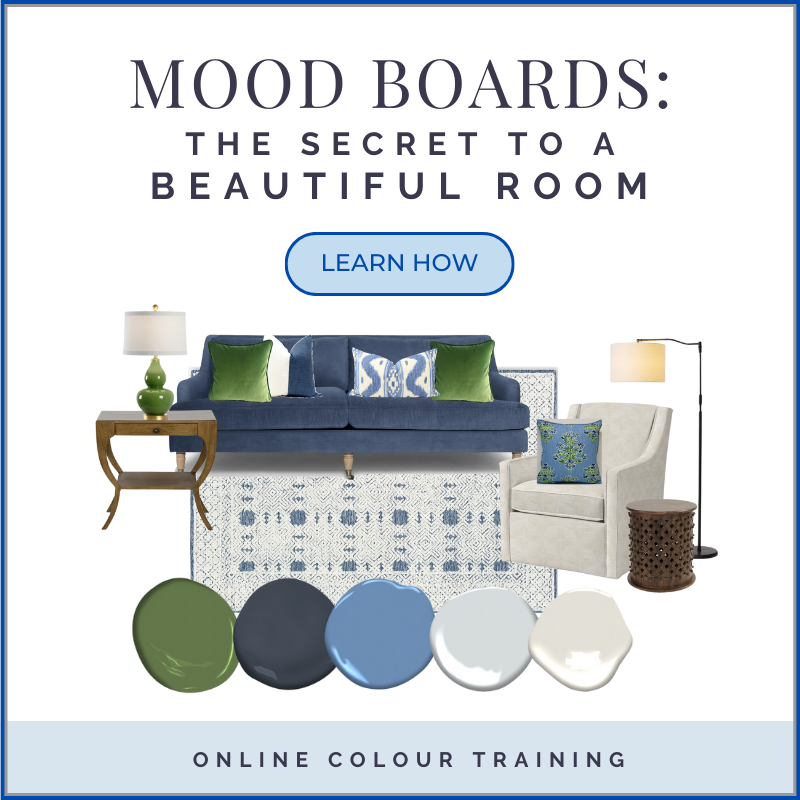 This course has over 400 5 star reviews, it has 3 easy to digest modules and lots more! Get it here!
My eDesign packages are on sale for the first time ever!
Last but not last, something we've never done before! My smaller eDesign packages are 10% off so if you've been eyeing them, watching my Colour Rescues and thinking maybe there's a solution for your bathroom or kitchen that is much better (and cheaper) than ripping them out? Now is the time!
I have been in and seen so many kitchens and bathrooms where the clashing countertop with the floors is what is offending everyone, along with the bad and dated lighting, AND the colour! This is where I can help!
See all the packages that are on sale here!
Wishing you all a wonderful start to the Holiday Season!
Related Posts:
The Easiest Tree Decorating Idea (when you move in December)
Timeless Exterior Colour: Stand Out Without Being Trendy
The Best Neutral Paint Colours (and how to choose the right one)