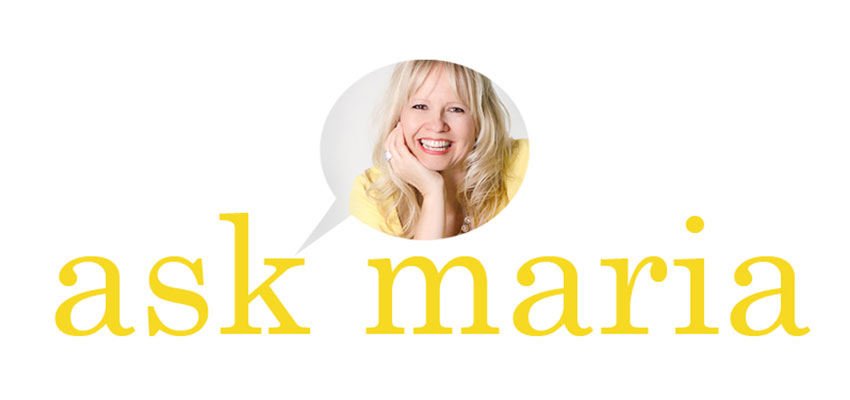 Okay, so for the last six months or so, I've been writing posts that specifically address questions about lighting.
Because everyone loves to blame the light whenever their paint colour turns out wrong.
And I'm here to tell you that light is not actually that bossy.
What's usually bossier is the neutral undertone you chose.
As I've proven over and over, here, here and here.
In each of the posts I just linked to, in the end, the paint colour was much bossier than the lighting ever was.
I asked you, my lovelies, to send photos where you were convinced it was the light that changed the neutral colour and made it look wrong. In one of the examples I received I could immediately identify that the neutral undertone of the cabinet colour was not related to the neutral undertone of the flooring.
What's the fix here? Before you stress over the minutiae of what your lighting is doing, first make sure your colours relate to the other finishes in the room. The right colour relationships often have more power than what the light is doing.
You can see the cabinets (below left) are a violet taupe, when a better choice would have been a green beige (below right).
That's why, in the example above, changing the light bulbs wouldn't fix the colour problem. For one thing, while a warmer, more yellow light bulb may make the taupe look creamier (more yellow), it would also make the floor even creamier than it already is. And you'd still have cabinets that don't relate to the flooring.
So before you blame the lighting, yet again, ask yourself if your neutral undertones relate to the other neutral finishes in the same room.
What about when you chose a soft robins egg blue that looked just perfect on the paint chip and it looked screaming baby blue instead when it got painted on the walls?
You could understandably think lighting is the culprit here in making the colour look too intense or wrong, but it might not be. It's really easy to choose a blue that's too clean—one that becomes amplified when it's on ALL the walls, and not just on a tiny chip. You may simply have needed a more muted blue to create the effect you were after.
What's the fix here? First make sure your colours relate to other furnishings in the room.
And decorating can work miracles to make a strongly painted room look beautiful. A room with vibrant colour on the walls needs to be well decorated to look "right," along with relating the wall colour to some of the furnishings.
This room (above) has a very intense blue on the walls that may have looked a bit crazy before it was balanced out with all the sophisticated decorating you see.
So, before you despair over your lighting, make sure the new colours you introduce to your room relate to the finishes already there, and consider what a boost of good decorating can do.
What if your issue isn't solved by those two tips and the lighting REALLY IS to blame?
I did get two examples of rooms where the lighting was the problem. And both of them were white kitchens.
Here's one of them, sent by a thoughtful reader who had the foresight to take a photo BEFORE everything was installed, AND after it was styled (below):
And here's her question:
We just moved into our dream home. I picked a lot of colors and looks from your blog. It was SO helpful.

But as you can see, in my kitchen, the upper cabinets look cream while the bottom cabinets and island look off-white.

They are all painted SW Alabaster White. The subway tile is an arctic white and wall color is Shoji White.

I even took an upper cabinet door off to make sure it matched the bottom cabinets and it does. It drives me crazy. Thoughts?
I could clearly see that the uppers did look cream while the lower cabinets looked off white. I considered whether the white of the backsplash, true white, could have been making the uppers look relatively more "cream." But as soon as I saw this photo she also sent (below) showing the kitchen before the backsplash was installed, I could see the same discrepancy between the read of the cabinet colours.
I then sent her this note:
"Well, that is a fascinating colour dilemma. . . what's on the other side of your kitchen? Can you send me a pic? And does it ALWAYS look more cream or only at certain times of the day or year. . . Your subway tile is a true white which doesn't help but you also have a pic without the tile (above) and it still looks more cream, so that's interesting."
And then she sent me these additional photos. To the right of the kitchen is a window in the dining area and across from the kitchen island is their great room (below):

And then this note:
"Interestingly I had left all the lights on after dinner (not typical of me) and noticed when the sun went down the cabinets match. We have 15 hours of sunlight here in south TX and we've been in the house such a short time I hadn't noticed that before. "
This white kitchen looks right at night
A good test to see if lighting, not your colour choice, is the problem, check this—if the light changes at one point, and then changes back at another point, it may well be a lighting issue.
Whites and creams reflect. That's what white does. So they are most dramatically influenced by the temperature and quality of light. This is why, counterintuitively, a light colour won't come to life in a dark room.
Whites don't "add" light, they can only reflect the available light.
For this reason, whites and very light colours will also readily reflect back a green cast from your landscaping outside the window, which is a fairly common complaint. Tricia, my senior colour designer, wrote about how she helped soften the effect of a green reflection in her living room here. Whites can reflect a very warm orange- or red-toned wood floor, or any brightly coloured element the light bounces off of.
But I wouldn't go repainting or tweaking the white of your cabinets in an attempt to "correct" the problem. It's MUCH more important that the white you choose for your cabinets relates to the whites in other finishes, such as countertops or tile.
When working with whites, you probably need to accept some change in how they look, given that their main characteristic is high reflectance. Unless you design a lighting plan to use all day long, you are working with available light.
In the kitchen you see above, the quality of light hitting her uppers is clearly warmer than that on her island and lowers. There is really no way to control that.
The ONLY thing you can do is get decorating and create enough interest so you're not looking at the difference anymore. Kudos to her, that's just what she did, and she did a lovely job.
In the picture below, you can see a pretty room that's been painted Sherwin Williams' Alabaster. The room is flooded with natural light, which is the only way white walls come to life. In this room, Alabaster looks like you would expect—creamy off white. It's lovely how it matches the cast stone fireplace mantel.
In this foyer (above) Alabaster looks lovely and crisp on the millwork in a light-filled foyer space.
Recently, I was in a clients home where her cabinets were painted off white and they looked perfect with her countertops and backsplash. They were just right in the natural daylight.
But as soon as we turned the warm, incandescent lights on, the bulbs turned the cabinets a creamy yellow.
That's when you know you need to fix the lighting to get it right.
I have been told by kitchen designers that 4000 Kelvin is the best lighting for a kitchen. And if your whites are looking too yellow when you flick on the lights at night, trying a cooler bulb is probably a good idea.
This is s specific issue of the lighting casting yellow, and it's a relatively easy fix.
Now I am not a lighting designer. I can't pretend to be able to tell you how to optimize your kitchen lighting plan. I'd love it if any of you lighting designers out there would chime in in the comments and share any insight you may have about the best way to light a white kitchen.
But as I've said, MOST of the time getting the colour right to begin with is more important than the lighting. Then it will be right under a majority of conditions.
Most often, when we're blaming the lighting as the reason the colour in a room doesn't work, we're asking the wrong question. The first question you ask is not, "How is the light affecting the colour?" The FIRST question to ask when trying to determine what isn't working about a room is this:
DOES THE COLOUR RELATE TO WHAT'S ALREADY HAPPENING IN THE ROOM?
Because the real reason is usually that the colour doesn't relate as well as it should. The neutral undertone might be wrong, the blue might be too clean to relate to the other elements in the room. The white may be too creamy or stark to relate to the hard finishes. And so on.
And if you're working with whites, you can expect more issues with reflection and the quality of available light. But generally, I would not paint a kitchen any colour other than the right white, even when the light is uneven. And once you have the right white, I would get on with decorating and styling to bring the room to life.
Over to you my lovelies. Do you have a room where lighting changed the colour? I'd love to see it. Take photos (without flash and in good natural light) and send them here.
If you need help choosing the right colour, we can help with our eDesign packages here.
PS. My client from Texas sent these professional photos of her kitchen along with this note:
"Thanks for all you teach and share. My neighbor and longtime friend, Lori turned me on to your blog when I was building my house. She said all of the whites she chose were based on what you've shared. I believe you featured her French Texas Hill Country house in your blog a couple years back. She's got quite the eye for this kind of stuff and she's as equally baffled by my cabinets."
And these images are colour corrected!
Related post: