Image source
This summer we have been talking about clean vs. dirty colours.
Now I want to talk about lighting.
And, I need images.
If you have a space in your home where the wall colour bothers you or it's not the colour it was supposed to be, and you're convinced it's because of the lighting in your home, I want to hear from you.
This question from one of my lovely readers is also a clean and dirty issue, but her comment about the current shade of yellow in her living room is what prompted this post because I think it's a common decorating problem that comes up often.
First, thanks so much for sending in your images and trusting me with your homes. We all have our own gifts and I am so happy that I get to share mine with so many of you!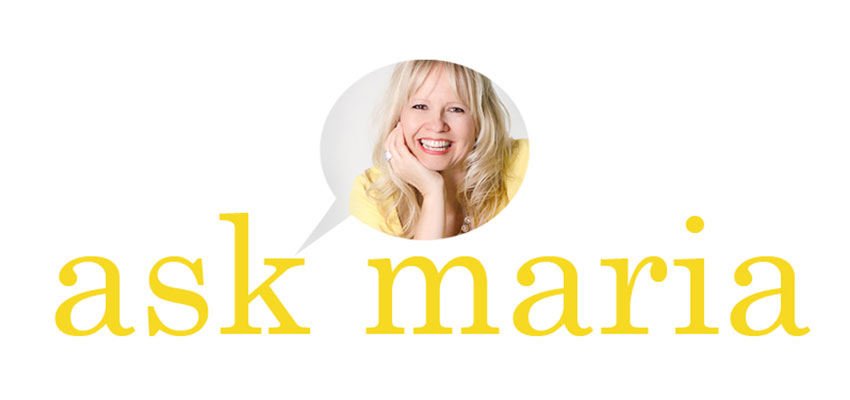 Okay, here is today's question:
I have enjoyed reading your blog for many years.  I find your explanations of colors and their undertones to be clear and enlightening.  Sending you pictures of my home is kind of like sending you pictures of me in my underwear.  It takes courage and trust!  🙂

This is my dilemma:  My living room is painted Benjamin Moore Barley 199.  It's a pretty color most of the day, but in the afternoon it turns banana yellow! 

My adjacent kitchen is painted Manchester Tan, which I like.  All my trim is painted Cloud White.  When the door from the kitchen to the living room is open, I see the muddy Manchester Tan vs. the clean Barley; at least that's how it looks to me.  The color flow from one room to the next just doesn't work.  

I would greatly appreciate any expert guidance you can give me!
Okay so obviously yellow is not the right colour for this room in the first place because it's not found in the furniture. Your wall colour should pull your space together, which means it needs to relate, and other than the yellow sheers, there is no yellow in this living room.
And we can see that she loves cornflower blue because she's added some accessories but that's not enough blue to give the room a look and a feel.
And that's what we all want right? We want our living rooms to feel like 'It's done' so we can just enjoy them with our family and friends!
Here's a close up of her pink beige chair and ottoman and also on the right you can see the transition between the green beige and the yellow.
You can see in the transition photo that Manchester Tan looks dirty in comparison to the yellow walls in the next room, but Barley IS technically a more muted yellow. If you were to pull out your fan deck and start comparing yellows, there are many yellows that are way cleaner and brighter than Barley.
If you compare Manchester Tan and Barley you'll see that they do work together if you were just looking at the paint chips.
If you have a fan deck handy, compare Hawthorne Yellow and you'll see even more clearly that the yellow was getting cleaner and in actual fact, Benjamin Moore has a colour called Banana Yellow and you can see here that it's a much more obvious example of a clean yellow vs. a dirty yellow.
However, before we talk any further about which paint colour is best, we need to make some decisions about how we are going to finish decorating this room.
Since the sofa is more expensive than the chair and ottoman, let's move that to another room since I assume we don't want to paint the room pink beige.
Painting it white or cream would also not help because we have colour in the adjoining rooms. If you suddenly paint one room white, it might start to look like it simply hasn't been painted yet.
Okay, if you have a room like this that needs a refresh, look for an inspiration photo to help you.
In this image below, the red sofa and blue rug are not heavily repeated in the decorating, and they are both really strong colours so you could treat the individual shades of blue and red like you're colour blocking.
So I did the same in this room. Since she loves blue, I'm eliminating the chair and ottoman and introducing blue instead, but in a much stronger way.
I found a rug that's mostly blue which is how we can get away with introducing it in this room with the red sofa even though there's no red in the carpet.
We can then repeat the Manchester Tan from the kitchen (you'll see it's actually found in the rug) or paint the room blue.  I would also paint the mantle the same colour around the fireplace.
I've also added throw pillows that introduce white which would make the sofa feel more fresh.
Here's another inspiration photo with a red sofa and strong blue walls this time. I like the black and white zebra which looks amazing with strong dramatic colours.
As you can see, the main issue in the end, is not that the yellow goes TOO YELLOW at some times of the day, it's simply that yellow is not the right colour for her room, and when it intensifies in the warm afternoon light, it's even more obvious that it's wrong.
Over to you, my lovelies. Do you have a room that seemed to change colour with the light and now it bothers you?  I want to hear from you! Email me here with your images, taken in good natural light (wherever possible) and without flash.
If you'd like to transform the way you see colour, become a True Colour Expert®  Register here.