Drive around any lovely neighbourhood or new build site and you'll probably notice a lot of white and cream houses popping up. This trend is definitely taking over neighbourhoods all across North America. Here are my thoughts about this colour trend.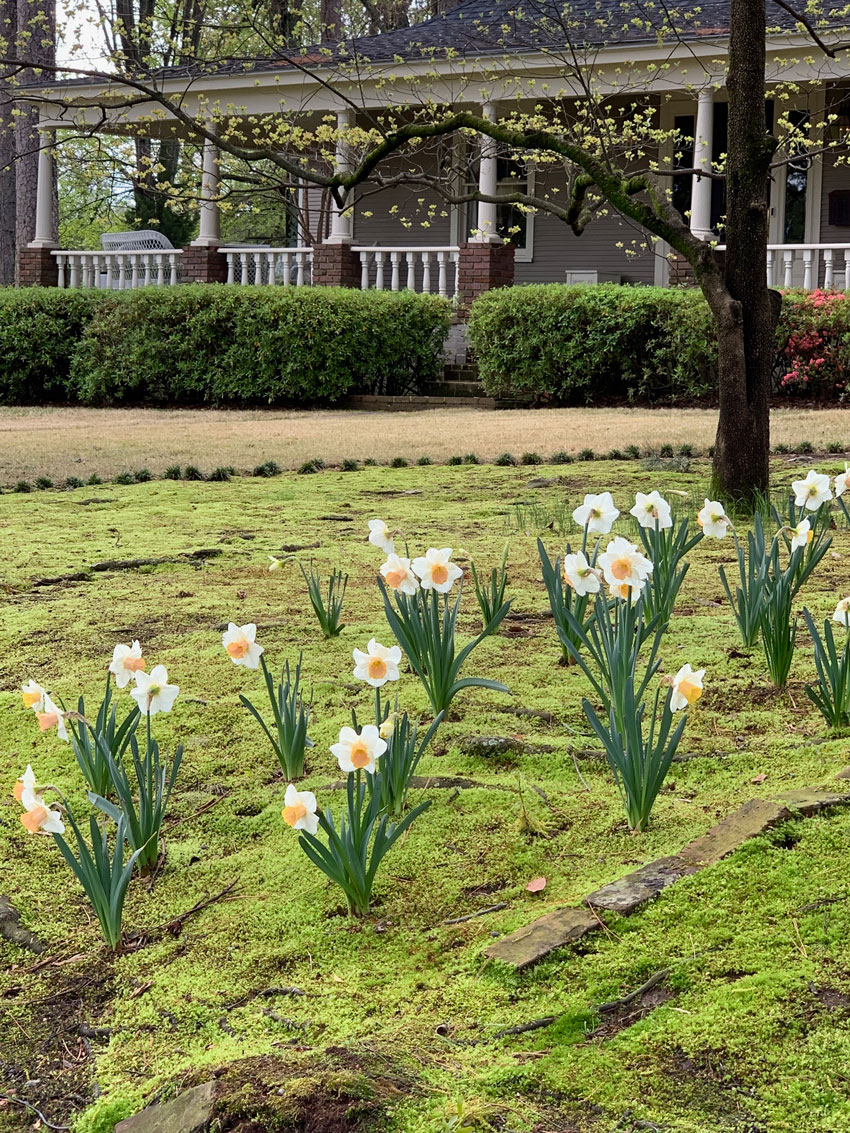 Shhhhh. . . . don't tell anyone, but I'm starting to think beige is actually not back.  Not for wall colours anyway.
Cream, yes.
Definitely white (and when I say white I mean art gallery white).
Beige, no.
My Spring workshop 2019 season is in full swing. And recently, Terreeia and I (in our travels) drove around a lovely neighbourhood where I saw at least 6 or 7 new builds.
The new trend taking over your neighbourhood
Every. Single. House. Was White or Cream.
That is… white or cream houses with black windows (the house on the right had black windows all around the rest of the house).
The end.
Please read this before you choose black windows for your new build.
When I was discussing this with Tricia (my senior colour designer) I mentioned that I wished I'd started taking photos sooner once I noticed that the 6th or 7th new build was identical. She replied, "Well you can't notice the pattern until you notice the pattern."
Oh. Well that's a smart observation isn't it, haha.
It got me to thinking. It makes sense that white (or cream) interiors and exteriors are such a huge trend.
The White Trend
The colour pendulum had to swing all the way back to white.
Because we've been adding colour to the white walls our parents or grandparents had for 30-40 years now.
The pendulum eventually had to come back to white because it felt the most current.
The brown colour trend came along (right after the sage green trend of the 90s which was earthy) and everything went even earthier, faux finished and very BROWN.
Then the grey colour trend arrived and we cooled it all down and added brighter, happier, cleaner colours.
Then. . . halfway through the grey trend when the oval-back french chair (upholstered in grey linen) trickled down to every nearby big box store for the bargain price of around $199 (so prominent that I had even started calling it the Parisian grey trend), the farmhouse/shiplap look started to overtake it. And we know exactly who to blame for this 😉
In the last year, suddenly everyone I spoke to (who is designing a new build) is doing "the farmhouse look" with black windows and a stark white exterior.
One of my friends, when discussing the plans for her new build, justified her love for this look by saying, "Maria, our house IS in the country, so it will be a FARMHOUSE anyway."
Busted.
Hey, there's nothing wrong with trends as long as you don't overdo the whole thing.
I write these posts to reign you in so you don't just close your eyes and continue to say BLACK or WHITE  or GREY when faced with yet another colour decision. Because trends do not translate for every home in every location.
The Black Trend
And can we talk about black for a moment since it's suddenly being just as heavily overused as white?
It's like white is the new residential exterior colour and black is the new commercial exteriour colour.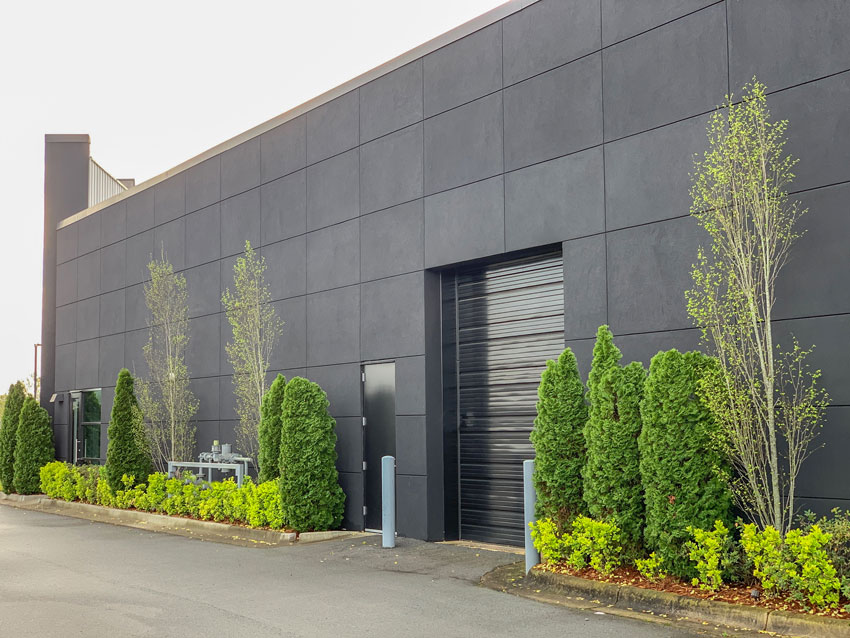 Photo by Maria Killam
Kelly green looks amazing with black. If you're going to just go black-on-black, this is the way to make it look good (like with the landscaping above).
But let's be clear, this is the best photo I got from this black-on-black commercial building. Overall the look was bleak and overwhelming.
And what about this new restaurant? Not so much. I'm depressed just looking at it.
This black exterior trend might be much worse than when grey hit mainstream and I wrote about it in 2011 being used in commercial buildings here.
And one more thing, to add on to the post I wrote about black windows here.
Check out this house and how the windows were covered AFTER the homeowner realized they were not going to hang drapes everywhere, nor did they want to hang black 2″ shutters or blinds either.
White louvered shutters or standard 2″ blinds do not work with black windows.
Please read this before you choose black windows for your new build.
Photo by Maria Killam
Over to you my lovelies, are you noticing this same trend? If anyone actually has painted their walls beige, please post the exact colour in the comments below! That will help everyone.
Please note, I am not FOR or AGAINST any trend. There's NOTHING WRONG with brown, black, grey, white or cream. But it's the OVERUSE of any of these neutrals when they become the TRENDY neutral that SCREAMS: "I just decorated or built my house in the ______ trend!"
PS. Here's the poll I did yesterday on my insta stories.
Part of colour confidence comes from understanding trends and where they are going in your neighbourhood! That's a big part of the conversation when you're selling the right colour to your clients.
Learn how to choose the right colour and sell the right colour at a Specify Colour with Confidence event near you. Register here.
Related posts:
What's next after the Grey Trend?
Trend Alert: All Black and All White Exteriors