I love it when my clients send me before and after photos from my eDesign consultations because it's so rare! And we all love a good before and after right?
Jann from Newton Custom Interiors is a window coverings expert who lives in Illinois. It was time to give her home a fresh new look and she needed advice on what colours to paint her oak kitchen cabinets.
Plus she had a lot of oak furniture and needed a plan, here is what we did:
Jann had a navy leather couch and chair that her husband really wanted to keep. She had already picked out a floral fabric that had lots of bright colors in it to use in the room. After she had selected the fabric, she saw a picture I had posted, and in it was the same floral fabric in an ottoman. That became the inspiration picture for the living room (below).
after
Jann is in the business, so she knew choosing fabrics was easy, but she wasn't as sure about what to do with all of the orange oak furniture. The only newer piece of wood furniture that she had that wasn't orange oak was the tv cabinet, which is black (below).
Before
After
This was the rest of Jann's email:
"You gave me lots of great suggestions for painting the orange oak pieces. And warned against using too much black, and I'm glad we took your advice.

I especially loved your suggestion of painting the green cabinet in our entry a fun green. I also used the same green (Pittsburgh Paint's Fern Glow) in our small laundry room, pantry and on the back walls of two bookshelves. And I also painted two lamps on our end tables green, and had our kitchen stools painted the same green color.

I also took your suggestion of staining the top of our dining table a darker color, and painting the base of it white. The same white that we used for all of our cabinets and trim – Benjamin Moore's Chantilly Lace. You had suggested painting the chairs navy, but I opted for white instead.

In the kitchen we added a white subway tile back splash. The counter tops are Corian's Rain Mist.

You gave me 3 suggestions for wall color. I wanted a soft, pale neutral that would not compete with all of the bright colors. We went with Benjamin Moore's Ballet White, and I still love it!

We went with a medium brown hardwood floor for a timeless look and a bright green rug, like you suggested.

We decided to take out the brick fireplace since we had never liked the brick that the builder had chosen. We love the white fireplace surround.

Thanks for all your help, we are so happy with how it turned out"
Before
After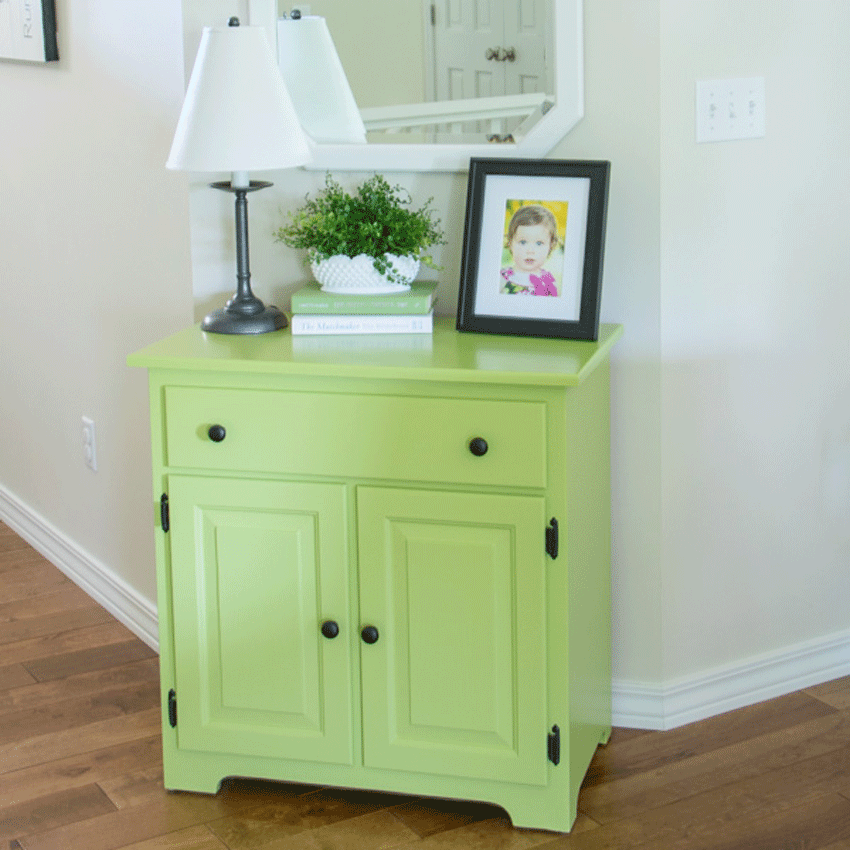 After
Before
After
Before
After
Before
After
Before
After
Before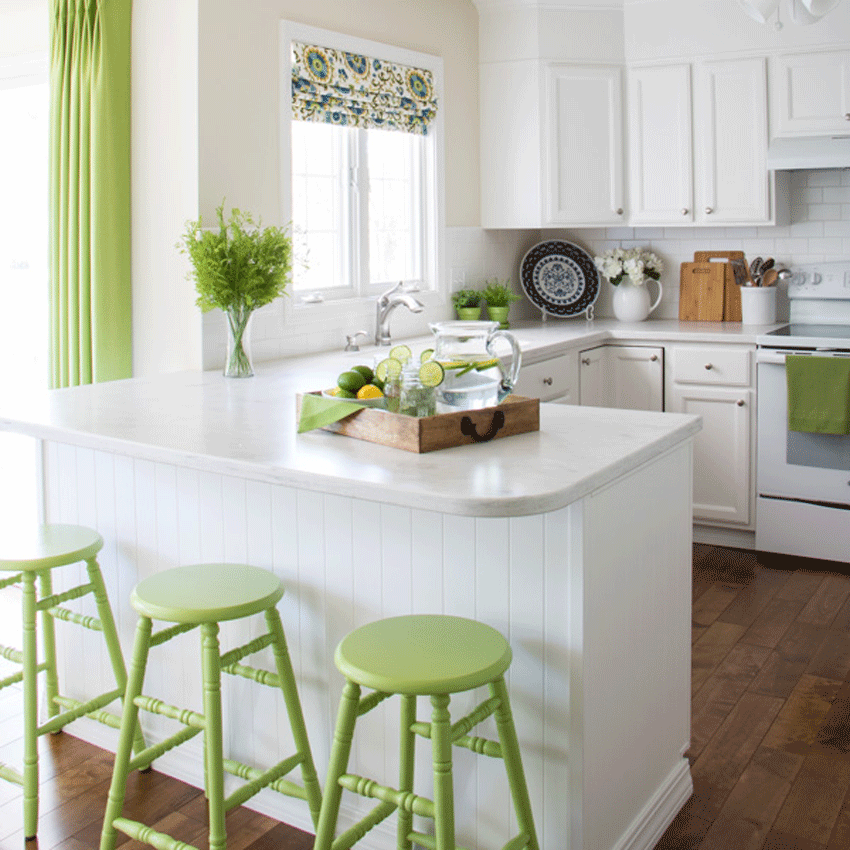 After
Before
After
Before
After – Photography and styling by Jann Newton
Thanks so much, Jann for sharing your fresh and happy home with us!
I have also recently added a new build package to the collection of eDesign packages that we offer:
Get a classic and timeless house for the price of one mistake, or one decision that you'll have to live with for a very long time.
You can purchase it here.
For anyone who is building or remodeling their kitchen, you can get guidance for all of your colours and finishes along with suggestions for details like lighting and hardware with my Create a Classic Kitchen eDesign consultation.
And you can find the other eDesign consultation offerings here.
Related posts:
Ask Maria: How to Coordinate Finishes with Oak Cabinets
Help! My New Kitchen Makes the Rest of My House Look Old