Here's what happens when I don't follow my own advice when shopping online for home decor. And, some easy online shopping tips so this doesn't happen to you too!
My mom's new sunroom reveal is coming soon — I'm still waiting for the grasses I planted around the perimeter of her sunroom to grow tall before I get photos taken.
See these silver Miscanthus grasses growing on the left side of my studio? They grow that tall every year and wave in the wind. I have them cut down in February when they get trashed from blowing around all winter but I love them!
It'll be fun to watch them blowing around from my mom's sunroom.
Anyhoo. . .the sun slants into her sunroom at certain times of the day and we decided we needed a moveable screen, and it had to be seven feet tall. . . most standard screen heights are only six feet tall, so I had no choice but to order the screen online. The screen shipped directly from North Carolina, so its long journey all the way to Vancouver, Canada, cost almost as much as the divider itself.
Let's see where I went wrong, shall we?
I searched online and found this one (below) It also came in red, black, white, cream, brown and dark beige. I decided that 'dark beige' was the closest to the 'wicker' colour I decided would look the best.
Dark beige
The other "easy" colour option for the screen was white. But the sunroom already had so much white in it, I decided the screen should be the same colour as the natural wicker colour of my mom's chairs.
I did NOT place my screen image of the privacy screen beside her existing wicker chairs, I just looked at the available options and WILLED it to be right.
Did you catch that?
I treated this screen like a blind date.
The best part of a blind date is imagining who this person could be. They are perfect in every way possible UNTIL you actually meet.
How many of you have experienced this?
It's the same for online shopping. You hold all the colours in your head (instead of comparing them on a screen or in-person). You press the BUY NOW button, cross your fingers, and think positive thoughts until that dang item arrives and you discover it's JUST WRONG.
And that's what happened to me that day.
I WANTED the colour to MAGICALLY be the SAME as the wicker chair so I didn't take any time at all to follow MY OWN ADVICE to know for sure.
When I told Terreeia, she replied, "There's a really good course you should do called HOW TO SHOP ONLINE WITH COLOUR CONFIDENCE."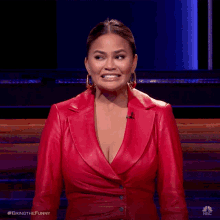 Until this screen arrived, I hadn't spent any time analyzing the undertone of the chair. It looked very neutral in the room UNTIL the divider arrived (in the wrong undertone) and I placed it in the room:
Yes, this is yellow beige (screen) AND pink beige (chair) together. However, the ONLY neutral screen that would have worked here would be the one that MATCHES the undertones already in the room. This one clearly did not.
This is what I should have done:
And if I had, it would have looked like this:
Shall we add up what this mistake cost?
The cost of this divider is $250 plus tax.
Plus $200 for shipping.
The total cost of this online shopping mistake is $450.
I'm keeping it now because it would cost the same to ship back PLUS a 15% restocking fee.
Luckily, my mom offered a solution. Upstairs in the living room, she's placed a guest bed on the other side of the room that tucks into a window alcove. She has often wanted a screen there so her guests can have some privacy. In that room, the yellow beige colour will work.
Doesn't $99 seem like a real bargain now? How much money will you waste going forward without this knowledge?
Learn all my tips and tricks for ensuring that the colour you want actually arrives on your doorstep in 3 modules that you can watch at your convenience AND join the Killam Colour Academy Facebook Community to find other people who are just as obsessed with getting colour right as you!
PS. I frequently get asked, "Is this training covered in the live Specify Colour with Confidence workshop? The answer is NO — this is brand new, original content that you won't find anywhere else. And when you follow the steps in this workshop, you won't have to go through what I just did!