Before you slap white paint on your builder-grade kitchen cabinets and call it done, here are four ways to take your kitchen design up a notch. Whether you plan to put your house on the market soon or stick around for a while – tackling these design details will help you create a kitchen that everyone wants!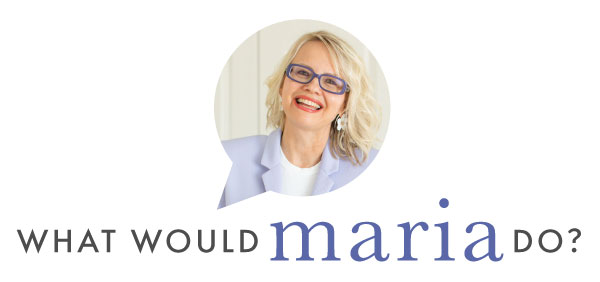 Recently when I posted a video about subway tile on Instagram, I received a comment from a real estate agent who stated that she had seen way too many bad paint jobs quickly done for resale. Slapping white paint on old oak, cherry or espresso cabinets does little to turn the average, run-of-the-mill kitchen into the fabulous (or dare I say it, farmhouse) white kitchen that everyone wants.
And she's right.
This comment relates perfectly to this question I received:
"My question is whether you still think white kitchen cabinets will remain timeless. My kitchen is currently oak everything, and we have thought of painting our cabinets, in addition to replacing countertops and backsplash. Our doors and baseboards are Benjamin Moore Mascarpone, and we had considered using that same color for the cabinets."
Every day, in my 'Create a Classic Kitchen package' (which is now available for a limited time) my team and I advise clients on the best ways to turn their painted kitchen into something that looks like 'today' instead of 'here's my old kitchen with white paint on it'.
Here are four ways to take your kitchen up a notch:
1. Replace your too small, badly designed, island
Turn it into something that looks like furniture. Or add panels and/or moulding to it.
As I mentioned in this post, I have never seen anything but a square or rectangle-shaped island in House Beautiful magazine.
After | Design by Carla Aston
Can we also talk about the island with the bar top attached to it?
This is another feature you will rarely if ever, see in a shelter magazine. This idea was no doubt invented alongside the open concept/great room layout to hide dirty dishes but truly this design mostly looks awkward and unnecessary.
Love this beautiful transformation:
Interior Design by Bella Tucker
Leveling out the island levels instantly makes this kitchen look more open and current. And those skirted stools are such a charming detail.
This brings me to an important point. Don't stick your old island stools back into your freshly updated kitchen. To complete the look, replace or recover them. The same goes with lighting. A newly painted kitchen needs updated lighting, or you will have the look of an old kitchen with a coat of paint for sure.
So don't stop there. Complete the look with more current details and styling, this is where the magic really happens. Lighting and styling are easy fixes.
However, back to some important fixes that take a bit more planning customization.
2. Replace your hood fan, or make it a feature
The range hood is often the focal point of a kitchen. Give the eye something worth looking at. Adding a custom hood fan is one of the most impactful updates you can make. See this same kitchen below with a MUCH prettier hood.
Read More: Classic and Timeless Range Hood Fans
Unsightly microwave fans… BE GONE!
3. Close in the gap between the cabinets and the ceiling
Rare is an older kitchen where there is no awkward gap between the uppers and the ceiling. It's one of my favorite designer secrets for updating dated kitchen cabinets.
This gap draws attention to its lack of aesthetic consideration, makes the uppers look stumpy and basically only serves to collect hard-to-reach dust. Boxing in the gap and finishing it with moldings on any uppers you are keeping creates a high-end look that is SUCH a huge improvement.
4. Remove some uppers or add some open shelving
And speaking about uppers, anything that creates a more open (i.e. minimal uppers) feel is what's trending now so don't get reactivated over the word 'open shelving'.
Every time I talk about open shelving, I get a stream of comments saying how impractical and dust collecting this idea is.
But this idea is not meant to be prescriptive. It's the overarching idea of OPEN that I want to really land with you.
THIS is how to make a kitchen look like 2021 instead of 1991 with white paint slapped on it.
Kitchens are being designed to fit into the house more often, which is why no upper cabinet kitchens feel right!
If you didn't care about a pretty kitchen, you wouldn't be reading this, so before you start saying "I hate open shelving or I need storage" do what this blogger did. Just replace your hood fan and take down those skinny uppers on either side (below). Or something equally cool that fits with your kitchen design.
Maybe all your kitchen needs is one cabinet taken down on either side of the window above the sink?
SOMETHING.
ANYTHING but the same old wall of uppers and lowers is what your kitchen needs RIGHT NOW before you choose a white paint colour.
What makes a white kitchen classic and timeless?
It's all in the details.
So before you begin your kitchen refresh thinking some paint and tile will gussy the old place up just fine, take an honest and critical look at the details of your kitchen. Take a closer look at how they differ from the pretty kitchens on your Pinterest board.
You'll probably notice most or all of the things I'm recommending here.
So before you start painting, consider redesigning your island. Look into creating a prettier focal point with a custom hood. Imagine the change in the OPEN FEEL you could accomplish by removing some or all of the uppers. See where else you could stash the microwave besides smack dab in the kitchen's visual heart, right over the stove. And watch a tutorial on boxing in the gap above your uppers.
You'll notice that most of these tweaks are simply the essential elements of a classic and timeless kitchen. One or two of these will guarantee that your transformation doesn't disappoint.
And don't forget the details. If you're painting your cabinets, fill the holes for the old generic 4 inch pulls so you can add more elegant cabinet knobs and drawer pulls that are proportional to each drawer.
Update the lighting, island stools, and window treatments.
For a limited time, my Create a Classic Kitchen eDesign package is available. Let us help you decide, on top of getting your finishes and colours just right, which updates and details will have the most impact in your kitchen to bring it into 2021 in a classic and timeless way.
Related posts:
What IKEA Knows about Black Kitchens That You Don't
Which shape is Correct for your Kitchen Island?
Contrasting Kitchen Island; Get Your Colour Right