Photography by Jennifer Houghton
My guest room has been finished for a long time so here are the photos finally! I had found this big contemporary floral drapery fabric (Hibiscus #240 Avocado) from Maxwell Fabrics and had it in my car forever so I was happy to have a place to use it. The desk is from NOOD (and they have recently closed all their stores). The chair was from COSTCO.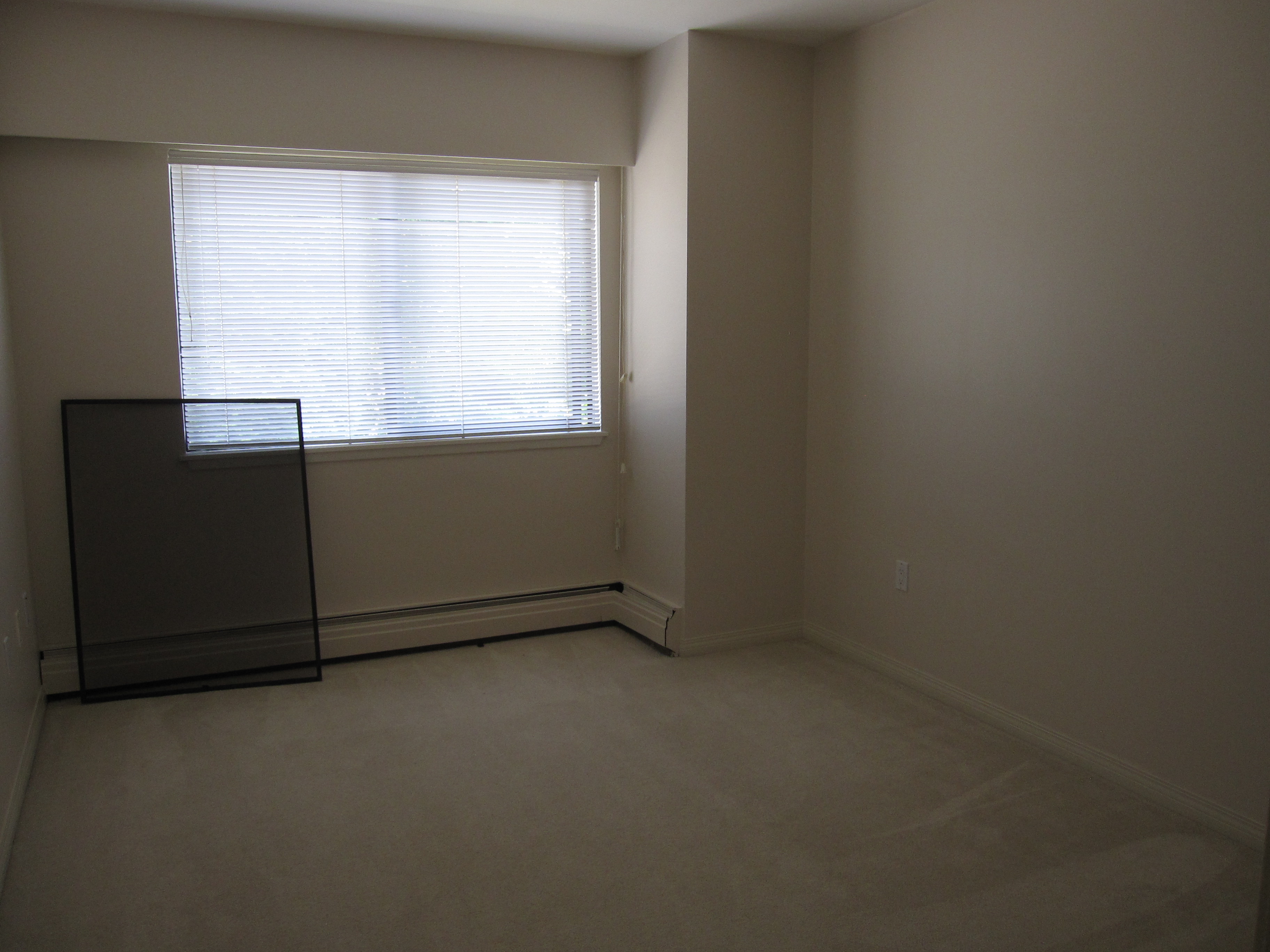 Before (pink walls to match the pink carpet)
The walls are SW6414 Rice Paddy. I had the skinny bookshelf and curvy end table already. The bookshelf was brown and the end table was cream. They looked pretty bad sitting that close together until I painted them both the same colour. It's not perfect but I just wanted to make the room pretty using some furniture I already had.
The collage of images is from this book by Dr. Seuss.
First I laid out the frames on the bed in a pattern I liked. And I ended up moving some of them again after I hung them on the wall.
I had the shams and decorative pillow custom made to coordinate with the drapery. The green and white polka dot sheets I found from HomeSense.
Here's my curvy little end table. See that little clock? I just bought it from IKEA for $8. Doesn't it look great as part of a little vignette on a bedside table? You might want to snap one up for yourself!
This whole room will soon be packed up and moved to our new home in the country!
Related posts:
Must have Custom Order for your Bedroom
Easy Way to Create Drama with Curtains
Need help with your colours? Download my eBook, It's All in the Undertones.
If you would like your home to fill you with happiness every time you walk in, contact me.
To make sure the undertones in your home are right, get some large samples!
If you would like to learn to how choose the right colours for your home or for your clients, become a True Colour Expert. JUNE DATES IN TORONTO!